New construction 3D printer by WASP and concrete for 3D printing: briefly about events of additive technology world
21.09.2018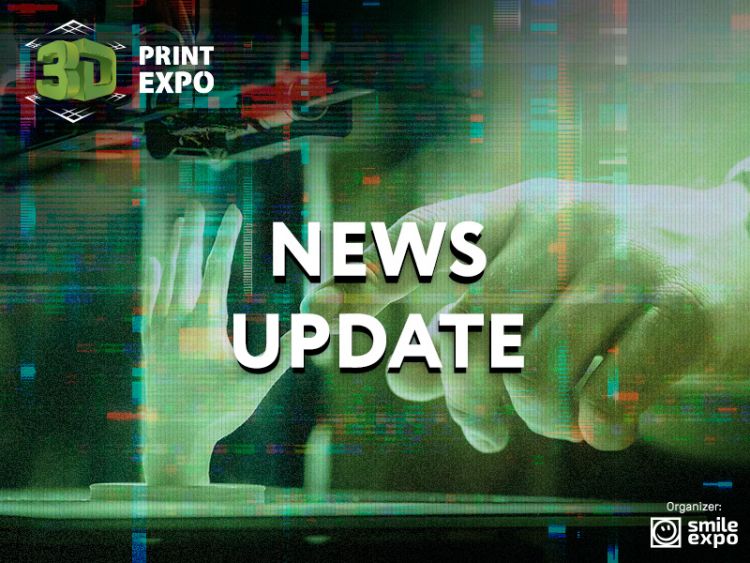 The Russian 3D printing market will introduce two significant solutions: Russia's first engine with 3D printed details and concrete designed for 3D printing. These and other events from the additive technology world will be revealed in the news digest.
Turbojet engine with 3D printed details
Engine Corporation (UEC) is going to complete certification of the first Russian aircraft engine with 3D printed details – PD-14.

"This event will take place in Russia for the first time in thirty years," states Alexander Inozemtsev, Managing Director and General Designer at UEC-Aviadvigatel.
PD-14 is the first turbojet engines with 3D printed details in the history of the Russian manufacturing industry. Their presentation is scheduled on October 2018.
Autodesk to change Fusion 360 licensing system
Autodesk will simplify the licensing system of its Fusion 360 cloud software used widely for 3D modeling and 3D printing.
Now, standard version users can apply a full package of features: generative design, possibilities to work with multi-coordinate manufacturing and measuring systems, as well as process modeling.
An annual subscription of the Fusion 360 standard version will cost $495 instead of current $1535. Besides, if customers are subscribed to the previous service version, they will receive two years of utilization as a gift.
WASP to show a new construction 3D printer
an Italian manufacturer of 3D printers, has announced the issue of a new construction printing model – Crane WASP. According to preliminary data, the device will be presented in October 2018. The manufacturer says that Crane WASP will feature an unlimited printable area.
WASP device allows to print using conventional blended cements and even dough. Crane WASP is an advanced model of the large-size construction 3D printer – BigDelta 12M where 12M is a maximum height of building: 12 meters.
Russia to introduce concrete for 3D printing
Bureau of Concrete and Reinforced Concrete (KTB RC), together with the Research Institute of Concrete and Reinforced Concrete (NIIZHB) named after A.A. Gvozdev, is developing a new brand of concrete for 3D printing. It is the order of EUROCEMENT group, Russia's leading producer of construction materials. Earlier, the company announced its interest in additive technologies in construction operations.
"Concrete should have unique characteristics: fast setting, being highly-plastic without shrinking under the pressure of upper layers", explains Artem Davidyuk, CEO at KTB RC.
The results of these solutions will be used during the preparation of new construction standards.
---
Discover more about 3D printing at 3D Print Expo to be held on October 12-13 in Moscow