Overview of custom and industrial 3D printers Total Z
23.02.2017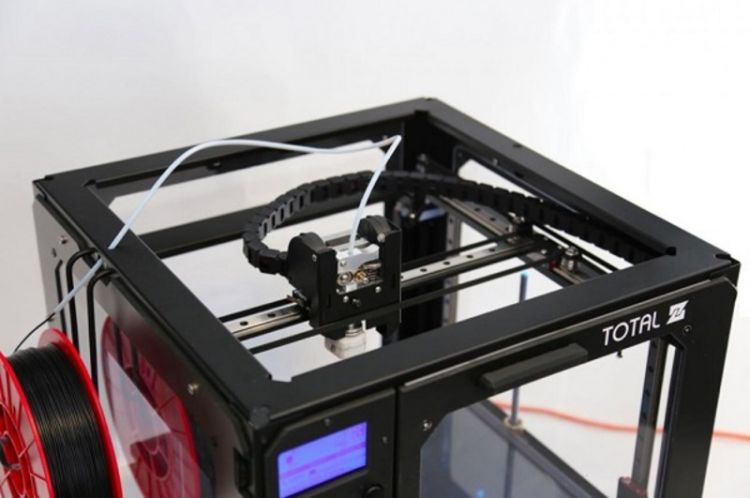 Moscow company Total Z has extended the domestic 3D printing market with high-quality industrial and custom machines that apply FDM technology. You will find a short overview of 3D printers by Total Z below.
Anyform 250
It is shipped in two configurations: standard and large-format. The difference lies in the size of printed area. In the first case it is 250 × 210 × 160 mm, while the second one is capable of printing an object with the height of 260 mm. Both devices can be used with up to two extruders, and have enclosed casing and working table with heating. They are compatible with various materials: ABS, PLA, nylon, elastomers, polycarbonate, etc. Printing fidelity is 50 micron.
Anyform 250-G3
It is an updated version of the previous model. New features include refined H-Bot cinematics, improving printing fidelity greatly. It is possible to print objects with the size of up to 250 × 250 × 250 mm. Maximum printing speed is 400 mm/s. Printer is capable of working with a large amount of consumables. The device is shipped together with modular hot-end, providing a possibility to use nozzles with different diameters.
Anyform 650-Pro

It is a professional industrial 3D printer, capable of printing high-quality objects of large size – up to 650 × 500 × 800 mm. Printing area can be increased or decreased if necessary. 3D printer is equipped with temperature control system. Machine control, modeling and preparation of model before printing is performed via a touch screen. Replacement nozzles can print with various filaments with a diameter ranging from 0.3 to 1 mm.
Total Z is also developing customized 3D printers. Company's offers are available on its official website.