Founder of 3D Avtozavod Ivan Skvortsov Will Tell About 3D Printing in Jewelry
18.09.2019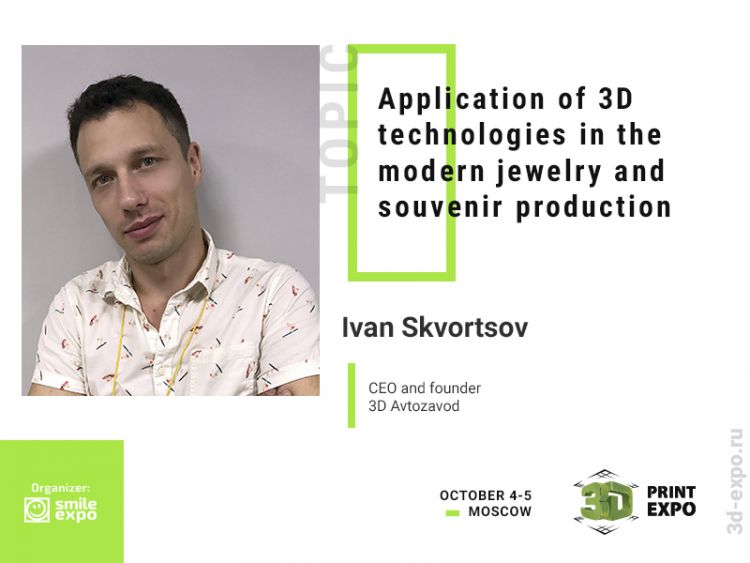 How additive technologies influence the production of jewelry? What are the benefits of 3D printing in souvenir production? Guests of 3D Print Expo will learn about this from 3D Avtozavod's Ivan Skvortsov.
Ivan Skvortsov is the founder and CEO of 3D Avtozavod group of companies offering souvenir and jewelry products in the B2B segment. Expert has 25 years of experience in production of objects from precious and non-ferrous metals. For the last 13 years, he has been integrating the 3D technologies in modelling, design and prototyping.
The production facilities of 3D Avtozavod are located on 300 sq.m. of space; the company has its own equipment stock including the 3D printers and programmable milling tools. Portfolio of clients involves Coca-Cola, McDonalds, Ministry of Economic Development of the Russian Federation, Mosenergoproject, Lokotech and many others.
The founder of 3D Avtozavod Ivan Skvortsov will become a speaker at the event, making a presentation titled: "Application of 3D technologies in the modern jewelry and souvenir production"
---
Read the full event program ►►►