Monument to the baby tigers in the center of Moscow is created with a 3D printer
21.08.2017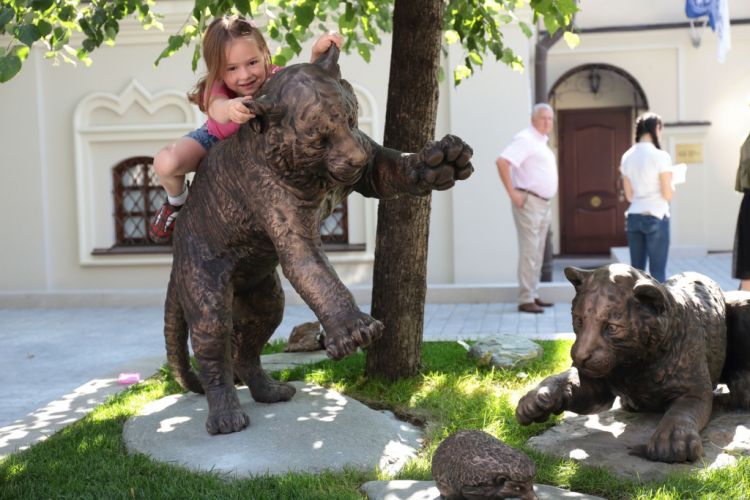 Located in Myasnitskaya street (the center of Moscow) monument Amur baby tigers was created using 3D technologies.
At first, Peter Chegodaev form Vladivostok visited the safari park in Primorye Shkotovsky District where the tiger Amur lives. The artist drew the sketches of the future monument from Amur's baby. They served a base for plastic 3D casting molds later used during the bronze monument casting.
The author dedicated his work to the problems of biosphere ecological safety. The monument consisting of baby tigers and a hedgehog was set close by the Amur Tiger Center on August 18.
Subscribe to the news of 3D Print Expo 2017 on Facebook and VK!