PICASO 3D – Russia's first desktop 3D printers manufacturer
26.02.2014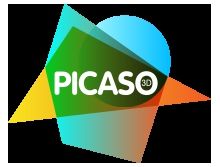 PICASO 3D project is the first manufacturer of desktop 3D printers for home and office in Russia. We've started from the realization of our own need for fast prototyping.
At that time, opensource desktop 3D-printers have just begun to appear for masses. They were low-cost equipment though complex in operation. Start of the printing process required time and special engineering and technical skills. We've seen an opportunity to create high-quality, convenient and inexpensive product and produce it in Russia.
3D printing equipment project development has started in 2011. In one year, we created PICASO 3D Builder, the first model of our desktop 3D printers, available for sale in 2013.
Key idea of the project
Our idea was to create a device for every home and office, which would be as easy to use as the usual printer.
Mission, goals, challenges
Our mission is to increase the reach of 3D printing technologies among professionals and conventional consumers.
Our goal is to keep leadership in the Russian and CIS markets by creating a set of high-quality 3D printers at affordable prices.
Right now, we're actively involved into advancement of our service, expanding the production, ensuring the product quality, and broadening of 3D printing applications.
Our main achievements
PICASO 3D has become the first desktop 3D printers manufacturer in Russia, starting from PICASO 3D Builder in 2013.
At the beginning of 2014, we released PICASO 3D Designer printer. It's a completely independent solution with a couple of patented technologies; it is also different from the previous generation PICASO 3D printer.
We created a distribution network throughout CIS. In the autumn of 2013, some private investor expressed an interest in supporting us. We created a brand, widely renowned on the Russian 3D printing market.
What is the main difference of the project from other competitors and what novelties does it bring to the industry?
While developing a new generation PICASO 3D Designer, we relied on the global 3D printing trends, on our own experience and users' feedback from selling PICASO 3D Builder.
PICASO 3D Designer is the first printer, capable to print objects from ABS plastic in the full-sized compartment – 200х200х210 mm
It utilizes printing area thermal stabilization technologies, which disables deformation of ABS and PLA plastic objects during printing.
The printer complies with the latest tendencies of industrial design; all parts and operating components are inside of the cabinet for the purpose of security. New cabinets are available in various colors; now users can choose the one they like the best.
PICASO 3D Designer has the display and control system and can work in a standalone mode, using microSD card with the printing task.
PICASO 3D also provides Polygon software in Russian with each printer. Polygon can generate tasks for printing the .stl files, control the printing process and device maintenance.
Development plan
Our company has patented numerous technologies and technical solutions in additive manufacturing. We continue the development, advancement and expanding process of new product line-up. Major efforts are aimed at the progress of the Russian and CIS markets.
Few words about the project team
Project team consists of dozens of specialists, mainly of National Research University of Electronic Technology graduators (Zelenograd).
There are technical development departments, assembling and control offices, technical support group, sales and marketing office, as well as people responsible for company strategic development.
The department of loyal and brilliant developers is led by a man with huge experience in the equipment and industrial machinery prototyping segment.
Nikolai Bobrov runs the company using his experience gained at the large Russian and European businesses development.
3D printing technologies evangelist Andrei Isupov is involved in market research and development of our products line-up.
Maksim Anisimov develops PICASO 3D brand and extends our 3D printers application spheres.
Together we create the future!
website: picaso-3d.ru
e-mail: [email protected]