PIRX One: New 3D Printer From Poland
23.01.2015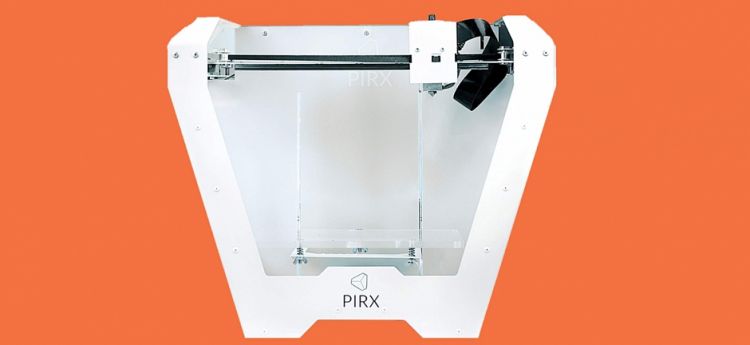 We recently updated you on the most interesting 3D printers featured on CES 2015, but the world of 3D printers keeps on moving towards futurism. Today, a new interesting model has been announced. We're talking about the PIRX One; a highly accurate and promising model by a Polish-based company called Pirx 3D, operating from Krakow. Poland seems to become more and more into 3D printing, with Jelwek, a company which 3D prints wooden watches, 3D printing manufacturerZortrax and its own 3D printing expo's. Prix 3D is now topping up the list of innovative companies.
The PIRX One is the successor of Pirx 3D's wood-paneled Pirx 3D Printer. This new 3D printer has a robust frame, which is presented as the machine's key feature. Because of this robustness, the machine will be more shock-proof than its predecessor, and since there is less vibration, the 3D printed product will become more accurate and precise, so says the company. In addition, less calibration is needed because of an implemented so-called Q Sensor. The result is that you can print your product in a quicker and easier way.

So how much does one pay for a machine like this from Poland? Well, at first it's important to know that there are two versions of the PIRX One, namely the 1.1 and 1.2. The 1.2 comes with a heated bed, which you can use to print with ABS thermoplastic, but there aren't any more differences to sum up between the two, really. Well, money wise maybe, as for the ABS capable version, you'll pay 1,400 dollars, and the regular version costs 1,200 dollars. The 3D printers can be bought on the company's official website.
We've seen 3D printers which were added to the market for less than 500 dollars, and seen from this perspective the PIRX One can be seen as a more expensive machine – despite the model is priced relatively cheap, as its a consumer model and not a business printer, which can easily cost more than 10,000 dollars. However, something that really counts in the world of 3D printing and technique in general is that the more you pay, the more quality you'll get. In comparison: a 1500 dollar Apple laptop provides you with more quality than a 200 dollar Dell laptop, isn't it?

But will the Polish 3D printer really live up to its expectations – and will it be worth the dollars? Consumers are now up to try it and the consumer stories will probably be spread across the Internet soon. What we conclude with this new printer is that there is new evidence that Poland is going 3D printing technology. We're curious what the new year will bring for 3D printing and the Polish.
Here is a little time-lapse video which the company made: