Program of activities at 3D Print Expo: do not miss a single activity!
06.09.2018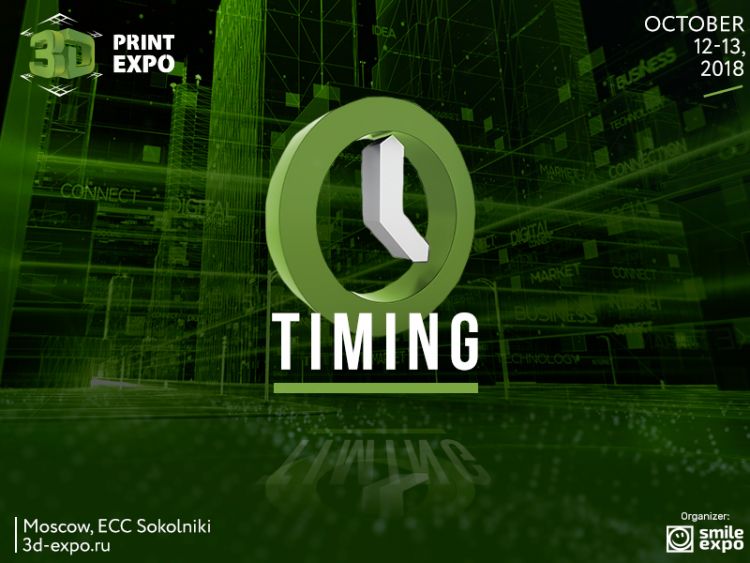 This year, the large-scale exhibition 3D Print Expo, dedicated to additive technologies, will offer even more contests and activities. Participants and guests of the event will have a chance to attend the expanded exhibition area, workshops, and draw of a 3D printer.
3D drawing. October 12 from 10:00 to 19:00 and October 13 from 10:00 to 18:00
A workshop on drawing with a 3D pen using ABS plastic of different colors and shades. Both adults and children will be able to participate and take the obtained figure home. The cost of participation is included into the price of the admission to the event!
3D modeling. October 12 from 10:00 to 19:00 and October 13 from 10:00 to 18:00
Workshops on 3D modeling, 3D printing, and 3D scanning with the first Russian manufacturer of personal 3D printers PICASO 3D. To make it comfortable, the workshop is divided in two sections: for beginners and advanced users (from 10:00 to 13:00 and from 14:00 to 18:00 respectively).
Model and 3D print your own object! Tickets are bought separately; the number of participants is restricted!
3D Print Art Gallery and photo zone. October 12 and 13 from 10:00 to 18:00
Walk along the 3D Print Art Gallery! This zone will feature 3D printed figures: you will have a possibility to have a look at accessories, futuristic objects, images of famous characters, and make a photo session.
Do not miss the lectures session! Only on October 12 from 12:00 to 17:00
Speakers of 3D Print Expo will be the leading industry experts that will make presentations about the development and use of 3D printing in manufacturing, medicine, construction, and other areas of life. They will also share their own case studies, which you will not find on the Internet.
Show program on the main stage of 3D Print Expo on October 13
11:00 – a pitch session of companies that participate in 3D Print Expo.
14:00 – draws of valuable prizes and contests.
15:00 – a draw of the main prize, a 3D printer.
16:00 – reward of winners of 3D Print Awards 2018 on the main stage.
Would you like to attend all activities? Keep the program of the event not to miss a single workshop or draw.
---
And the main thing – do not forget to buy tickets to the exhibition of advanced technologies 3D Print Expo that will take place in Moscow, at CEC Sokolniki, pavilion № 2, on October 12 and 13.