Electron-beam freeform fabrication (EBF3): technology and application
08.12.2017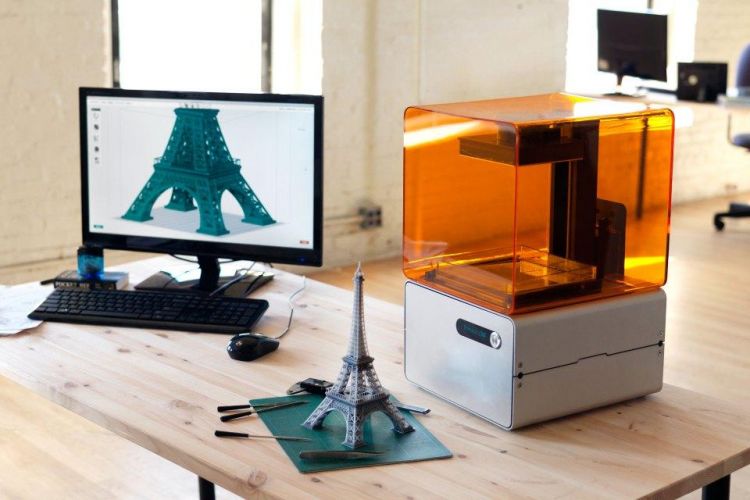 Additive technologies are used in many fields of modern life. If previously 3D printers were used only locally, now even large houses can be built using large mounting. Moreover, even NASA researchers are interested today in 3D printing technologies. But NASA experts took it a step further than just studying this industry and all existing methods.
The NASA Langley Research Center has developed a new method of 3D printing: Electron-beam freeform fabrication (EBF3). It is used for the production of various models with less use of consumables and no machining processing. Experts worked on this technology for ten years.
NASA plans to use a method for the production of metal parts in the absence of gravity. Earlier, there were no such method of production.
Technology of EBF3

Electron beams of high power are used for the step-by-step deposition of materials. The result is a metal wire. The printing process is suitable even for the "space" conditions.
Unlike traditional additive technologies, this method is about creating objects by successively adding consumables.
The main feature of EBF3 is the creation of "near-net-shape" parts. What does it mean? All objects are created using extremely accurate 3D digital models, therefore post-processing is not required. Any part is completed and ready for use.
Pros and cons of EBF3
There are strengths and weaknesses in any method.
Pros:
high printing fidelity by using special magnetic mirrors;
inexpensive and accessible materials are used for electromagnetic components;
the material quickly heats up without additional elements, because the electron beam can be scattered;
the electron beam moves rapidly over the surface, providing a good performance rate;
there is no need to clean the site of material residues.
Cons:
use of special chambers with absorbing coating to protect the object from X-ray beams.
Application
Today, large industrial giants, such as Boeing or General, use EBF3, since this method is economical and practical.
Consumables
The main consumable material is metal powder. For example, alloys based on titanium. Many companies use Ti6Al4V: it is firm, has low spec. gravity and corrosion resistance.
Подписывайтесь на новости 3D Print Expo 2017 в Facebook и VK!