The Russian company Hoversurf uses 3D printers in the production of hovercars and hoverbikes
10.11.2017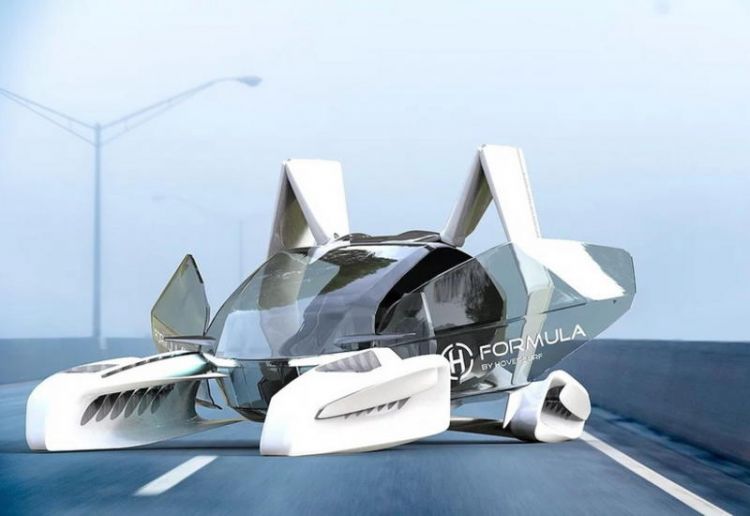 The team of developers of the Russian company Hoversurf has been using additive technologies to create innovative types of transport for several years. Today one of their most important projects is a hovercar called Formula, for the development of which specialists are planning to apply 3D printers. Composite materials will serve as a printing material.
Developers want to create a hovercar with a vertical takeoff and landing. According to the suggested design, the vehicle will able to transport a driver as a pilot and four passengers. It will be set into motion using 48 electric turbines, and its speed will comprise 320 km/h.
The body and other parts will be 3D printed with carbon fiber composites. As for the sizes, the vehicle will look like an ordinary car.

According to developers, in case of any unexpected circumstances during the flight, the hovercar will be able to land safely. Besides, the car has an embedded parachute escape system.
The prototype of Formula costs $97,000, but that is a preliminary price. The first flight of the hovercar is scheduled for the next year.

Apart from the hovercar, Hoversurf is working on the production of the third version of the hoverbike called Scorpion. It is developed based on the quadcopter's design, and will take off using four electric engines. The vehicle can reach the maximum of 70 km/h, and its average flight distance is 21 km. Some component parts are produced using 3D printers and CNC production centers, and others – bought in the US.
Currently, Scorpion-3 is a self-driving machine, as the pilot's safety system has not been sufficiently developed yet. But the company keeps working in this direction.
Around $12 million is needed to start the large-scale production of hoverbikes. To attract a sufficient amount of funding, the company needs to finalize the development and present a readymade prototype.
Subscribe to the news of 3D Print Expo 2017 on Facebook and VK!