Selective laser melting
11.01.2018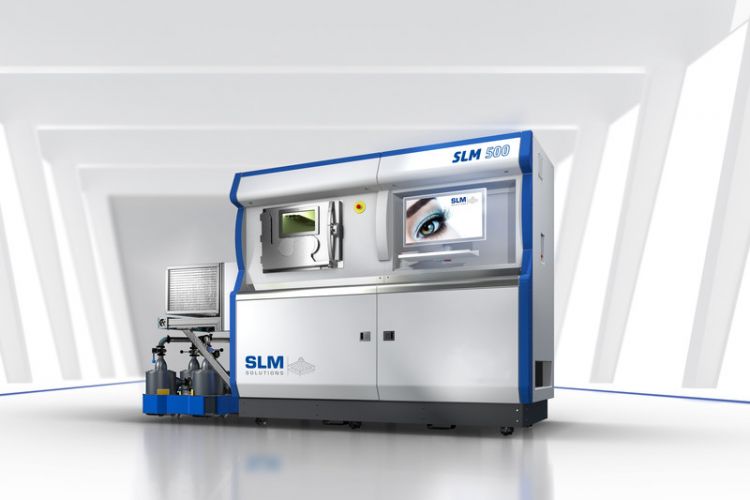 We continue to introduce you to various 3D printing technologies. The next one is selective laser melting or SLM.
SLM is a unique additive technology that lies in the creation of different goods using laser melting of metal powder according to chosen CAD models. Only high-power lasers are deployed for the process.
SLM printers help to solve complex tasks at industrial plants specializing in the production of machines for aerospace, energetics, engineering, and instrument-making fields.
Besides, such printers are used at institutes, development laboratories, as well as during scientific-research and experimental work.
Technology
The process of 3D printing starts as follows: a three-dimensional digital model is sliced into layers to further create a two-dimensional image for each layer. The thickness of layer ranges from 20 to 100 μm.
The file containing all parameters is sent to specialized machine software that analyzes data and technical capabilities of the printer.
The cycle of creating of each layer consists of three stages:
putting a powder layer on the build plate;
scanning the layer with laser;
lowering the build plate to the depth that equals to the thickness of layer.
Objects are built in the build chamber of the SLM printer, filled with inactive gas, argon or azote. The choice of the gas depends on the powder material.
After the build process is finished, the object is taken out from the 3D printer together with the build bed, separated mechanically and post processed.

Advantages of selective laser melting
The technology is multifunctional and has more strengths than it can seem from the start:
creation of objects of complex geometrical shapes with inner cavities and conformable cooling channels;
production of goods without expensive equipment;
end products are light weight;
saving on consumable materials;
possibility to reuse powder after sifting.
Application
Selective laser melting technology can be used for the production of goods intended for operation as part of different nodes and assemblies, for building complex geometrical constructions and shape-generating elements of press molds for thermoplastic casting, individual prostheses and implants for stomatology, as well as in the diemaking industry.
Consumable material
Usually consumables include powders of such metals and alloys as stainless steel, instrument steel, alloys of cobalt, chrome, and titanium, aluminum, gold, silver, platinum.
Subscribe to the news of 3D Print Expo 2017 on Facebook and VK!