Stratasys and PTC Team Up to Optimize 3D Printing Workflows
19.06.2015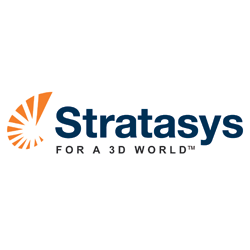 PTC and Stratasys Ltd., two major players in the 3D printing industry are now working together to combine PTC Creo design software and Stratasys 3D Printing Solutions in hopes of making 3D printing more accessible for manufacturers and designers. As it is, manufactures and designers need to use CAD software along with multiple other tools to design, optimize, and validate parts produced using additive manufacturing. This can be a confusing and overwhelming process that makes the goal of accurately producing a final manufactured part very difficult. Valuable time and resources are scattered in many directions, instead of being focused on the ultimate goal.
PTC and Stratasys want to change this. The integrated solution of Stratasys 3D Printing Solutions and PTC Creo design software promises better part functionality, more geometric freedom, on-demand manufacturing, easier customized production, and better economic low-volume solutions. Users will be able to easily create, optimize, validate and manufacture parts with 3D printing. Stratasys will offer seamless design-to-print workflow solutions built into PTC Creo 3.0. This integrated workflow model makes the printing process simple by allowing users to specify and rework their design, prepare files, and optimize the printing process without leaving PTC Creo.

The Stratasys Objet500 Connex3 Multi-Color 3D printer will be the first printer to be able to take advantage of the new PTC Creo design software. The printer itself has the capability of delivering multi-material and multi-color combinations, has an incredible color accuracy, and a superior surface quality. The combination of the new integrated PTC Creo software with this amazing Stratasys printer is sure to create some amazing results. Stratasys is in the process of integrating their 3D Printing Solutions with future printer releases as well.

Mike Campbell, executive vice president of CAD at PTC says, "In sharing a common vision of the future of additive manufacturing, Stratasys and PTC have forged a close relationship that begins to benefit our common customers today. I'm excited about the impact I believe our collaboration will have on new designs across all industries as additive manufacturing continues to grow in production usage, and as our integration and respective products' capabilities continuously improve."
Dan Yalon, executive vice president of business development, marketing & vertical solutions at Stratasys says, "Lowering the barriers involved in designing for 3D printing and unlocking the vast potential of additive manufacturing are primary goals of Stratasys' strategic vision. By cooperating together, PTC and Stratasys intend to bring significant value to our customers – making additive manufacturing more accessible while providing practical, easy-to-use tools for designing and manufacturing using 3D printing."

Ultimately, by streamlining the design and printing process, Stratasys and PTC want to help drive adoption of 3D printing across a wide range of industries from the automotive industry to aerospace and defense. They believe the benefits they are offering for designers, manufacturers, and engineers will convert a variety of companies to additive manufacturing.