Submarine Tuna and orchestra of 3D printed robots – 3D printing news digest of the week
14.09.2018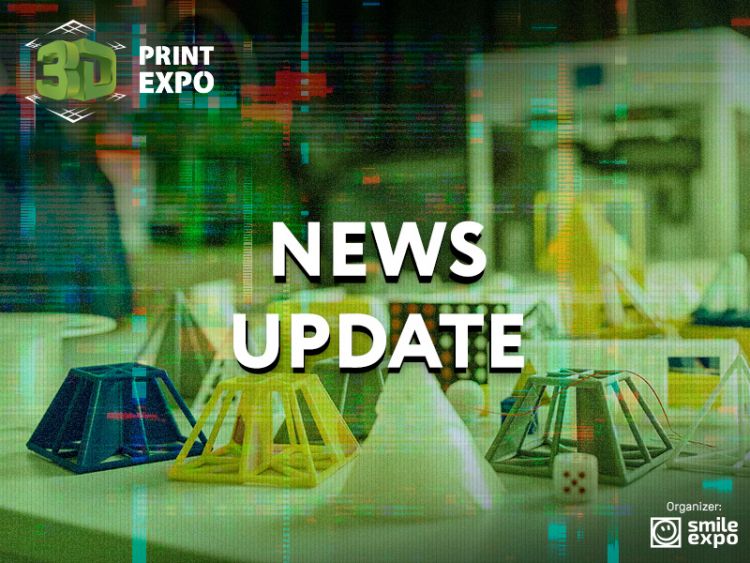 A new method of 3D printing with metals has been developed that is 50 times more efficient than existing methods, the Russian scientists designed a submarine Tuna, and a German musician 3D printed an orchestra of robots. Read about these and other news of the additive technologies world in our weekly digest.
German musician 3D printed musical robots
Musician from Berlin Moritz Geist created a mini orchestra made of 3D printed robots. The music is completely analogous rather than electronic – robots extract sounds from different objects.
The roles of musicians are played by hard disks, valves with live pressure, tubes with foam balls, robots holding screwdrivers, and even a device with a part of an electric guitar. All of them extract sounds from different objects such as metal plates or even a saucepan cover. Instruments snap, flip, buzz, whistle, and rustle in the way the band director wants them.
Moritz assembles robots by himself – 3D prints and embeds necessary microchips. The musician himself plays clarinet, pianoforte, and guitar.
New method of 3D printing with metals
Hewlett Packard developed a new 3D printing method called Multi Jet Fusion that can create goods from metal. According to the company, the technology is more efficient than its analogues by 50 times.
The core idea of the technology is that layers are built using jet arrays that eject fusing and detailing agents. Heating lamps embedded in the print head bake layers immediately after binding agents are jetted. The method provides more productivity than laser systems.
According to Hewlett Packard, the new printing method will allow to establish mass additive production of mechanical parts. Trials are carried out by Volkswagen, Parmatech, and GKN.
Multifunction color printer
XYZprinting starts selling the color 3D printer Da Vinci AiO that combines functions of 3D scanner and laser graver.
The device prints with filaments of different polymers and special PLA plastic. Thanks to the jet head with the CMYK color gamut, the device can paint models in 16 million colors. However, the colored item will be smaller than a one-color item: 184 × 185 × 150 mm and 200 × 200 × 150 mm respectively.
The printer is equipped with a scanning module that digitizes 140 × 140 mm objects. It also has an engraving module.
According to developers, the new printer will use voice control. Da Vinci AiO costs $3,500.
Submarine Tuna
Scientists of Lobachevsky University presented a pilotless submarine that resembles a tuna. It is supposed that hard exteriors would be 3D printed using flexible materials.
The novelty is called Tuna-1. It was presented at the Army 2018 forum. It is expected that it will be able to explore waters without contaminating them and changing the temperature. Besides, authors claim that the submarine will be unnoticeable for radars and fish will accept it as a creature of their kind. It will move thanks to motors attached to fins.
Developers plan to equip Tuna-1 with the system of acoustic communication to let out flocks of such artificial fish. They will be able to look for mineral deposits and explore waters.
---
Read more news from the world of 3D printing on the website of 3D Print Expo.