There And Back Again: 3D Printing in New Zealand
01.03.2016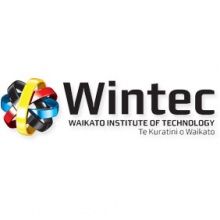 I considered emigrating to New Zealand. I love J.R.R.Tolkien's fiction The Lord Of The Rings movies – famously filmed in NZ – it won me over, specifically the untouched beauty of the world when humans haven't had a chance to arrange it in neurotic geometrical patterns. I'm a countryside kind of man in my heart, despite my thirst for technology. There will be no mentions of hobbits, rings, Feanor, jewels or any of Tolkien's allegorical lessons about the corrupting influence of power in this article. Probably.
The reasons I love 3D printing, whether home prosumer or industrial additive manufacturing, include its ecological benefits via energy and material efficiency – alongside cost efficiency, acceleration of the design process, inception of innovation elsewhere impossible, its disruptive democratising potential and the potential alleviation of poverty. There's little wonder The Economist refers to 3D printing as the major component of the third industrial revolution. People the world over are beginning to understand its technological, economic and social ramifications.
The Waikato Institute of Technology (Wintec) has acquired New Zealand's first ultra high definition 3D printer – a 3D Systems Projet 6000MP. Wintec's Projet 6000MP is unique to New Zealand. Dr Henk Roodt is Wintec's Research Programmes Manager, a scientist and engineer with more than 25 years' experience in high-tech environments. Prior to emigrating to NZ, he supported South Africa's space exploration capacity and managed an extensive department of defence applied research contract. Dr. Roodt enthused that his industrial design team is disrupting the design process with the new 3D printer:
"Our unique 3D printer is what we call, a disruptive technology. Through its use, we are working with companies to radically change, for the better, the way they think about and perform industrial design. For instance, by using this 3D printer a company no longer designs individual components of a part, produces each small component and then assembles it. Instead, we design and print the entire part all at once – internal working components and all."

Dr. Roodt explained: "First, Wintec's liquid resin printer prints at room temperature using high-strength, high temperature resins. This means we can print parts that can be tested in hot spaces, such as car or aircraft applications. In fact, the resin is so robust the printed part can be used in a finished product… the second characteristic that makes our printer unique is that it's fast. In less than 24 hours we can take a customers' prototype drawing, translate it into a computer model, print it and deliver it into their hands."
Wintec's first customer is the award-winning company Stainless Design for a nano brewing machine the company created for a beer brewery. It saved the company thousands of dollars and up to six weeks in manufacturing time…
John Cook of Stainless Design said "There was one part on the nano brewing machine where we hadn't completely resolved the final design with our client. Working with Wintec, we were able to create a 3D printed model to send to the customer and get their final approval for manufacture. An added benefit was the robust resin the part was printed from meant, if required, that exact printed part was suitable for use in the finished product."

3D Systems Projet 6000MP
The 3D Systems Projet 6000MP hardware includes:
Net Build Volume (xyz): Tall 10 x 10 x 10 in (250 x 250 x 250 mm); Medium 10 x 10 x 5 in (250 x 250 x 125 mm); Short 10 x 10 x 2 in (250 x 250 x 50 mm).
Resolution: HD – 0.125 mm, 0.125 mm layers; UHD – 0.125 mm, 0.100 mm layers; XHD – 0.075 mm, 0.050 mm layers.
Accuracy: 0.001-0.002 inch (0.025-0.05 mm) per inch of part dimension.
Material in 'clean no-drip' 2.0 litre cartridges (the system auto-fills print tray between builds).
Use of materials in 3D Systems' Flex VisiJet® SL range: Tough, Clear, Black, Impact, HiTemp ,e-Stone, Jewel.
The 3D Systems 3D Manage software includes:
Easy build job set-up, submission and job queue management.
Automatic part placement and build optimisation tools.
Part stacking and nesting capability.
Extensive part editing tools.
Automatic support generation.
The software is compatible with Windows XP Professional, Windows Vista, Windows 7 with recommended minimum specifications of a Core 2 Duo 1.8GHz with 4GB RAM (OpenGL support 128MB video RAM).
Dr. Henk Roodt reflected: "It is not about coming up with new technologies ourselves, rather, we are about integrating this disruptive technology into our customers' existing designs and processes, all to help them make radical, positive changes that give them huge competitive advantages. It's exciting stuff!"ology into our customers' existing designs and processes, all to help them make radical, positive changes that give them huge competitive advantages. It's exciting stuff!"