Benefits of carbon fiber 3D printing. Presentation of Anisoprint CEO Fedor Antonov
15.08.2018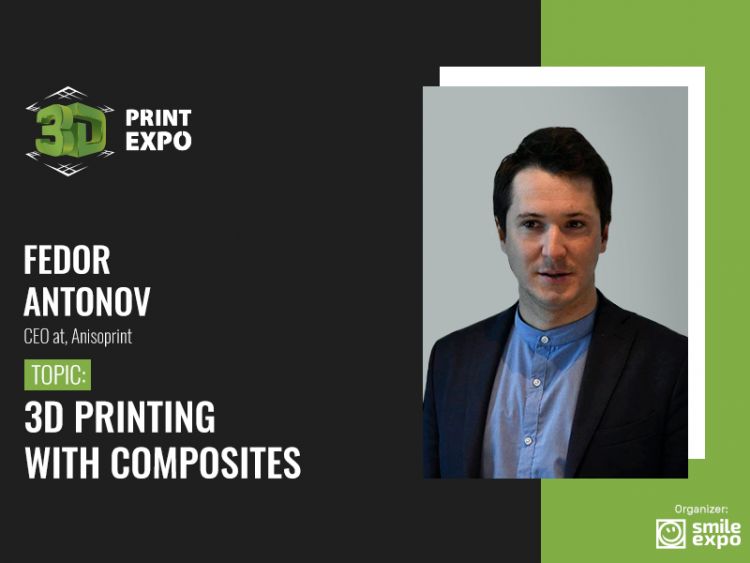 One of the promising 3D printing technologies today is printing with continuous carbon fiber filament that allows building elements of construction that can bear extra loads.
What are the advantages of the technology? Speaker of 3D Print Expo and CEO of Anisoprint Fedor Antonov will unveil details in his report "3D printing with composite materials" on October 12. The expert will illustrate the opportunities opened up by the use of a unique composite for 3D printing and prospects of using the technology in the national manufacturing.
Fedor Antonov had been working as an engineer and chief engineer at tech companies since 2007. In 2013, he gained the position of a research scientist at Skolkovo science and technology complex. Since 2009, he has been a research scientist at Moscow University Institute of Mechanics.
In April of 2015, he founded and took charge of Anisoprint, a company that creates functional goods using carbon fiber composite and develops 3D printing technologies and materials containing reinforcing filaments and carbon fibers. The company aims to expand the application area of 3D printers.