First 3D printed building constructed in Dubai
25.05.2016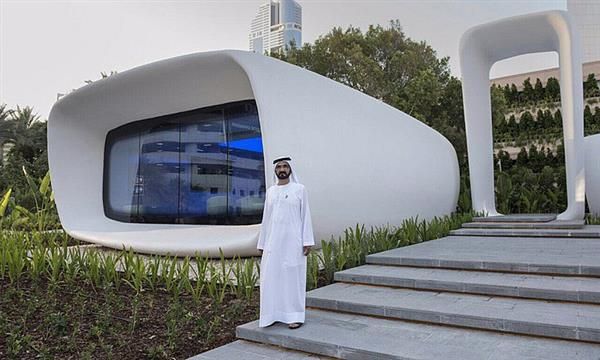 The open ceremony of 3D printed building located just near the Emirates Towers hotel took place in Dubai on May 24, 2016. Construction of the office building with the help of 3D printer became the beginning of the implementation of the strategy for the development and introduction of additive technologies, initiated by the Vice President of the UAE, Sheikh Mohammed bin Rashid Al Maktoum.




The strategy was approved less than a month ago, and Dubai has already demonstrated its effectiveness. The UAE Vice President personally attended the opening ceremony and stated that the use of additive technologies may significantly reduce construction costs and hasten the construction process. When using 3D print technology you also need half as much workforce, which means that company saves about 50% of the salary funds.




Thus, by the introduction of additive technologies, construction companies will get a significant competitive advantage. According to the Emir of Dubai 3D printing offers great benefits to those countries that will acquire it. No wonder that the UAE government is doing everything possible in order to make Dubai the world's capital as for additive technologies.
Sheikh Mohammed bin Rashid Al Maktoum noted that by 2030 25% of all buildings of the largest UAE city will be developed with the help of additive technologies. Moreover, the strategy of the development of 3D printing in the United Arab Emirates will also touch upon medicine and production of consumer products.