3D printed bridge for bicyclers in the Netherlands
21.06.2017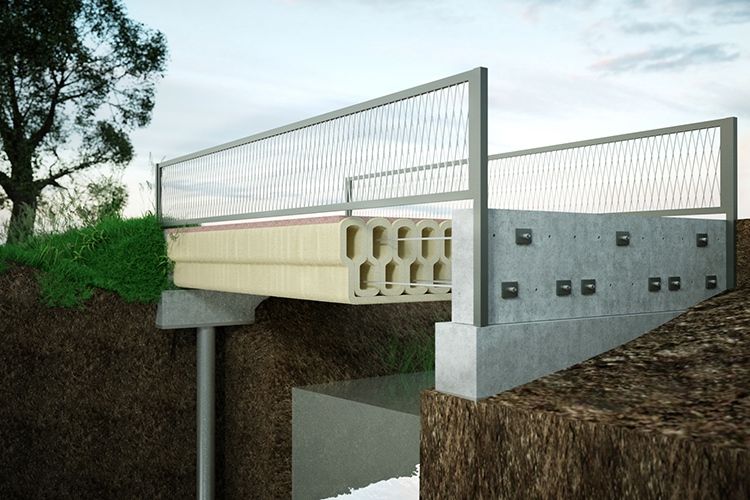 The second 3D printed bridge will appear in Europe. first one connects the two banks of the channel in one of Spanish cities, and the second one will appear in the Netherlands soon. The bridge will be constructed in Gemert City between two cycling routes.
Earlier, one would like to print a metal bridge in Amsterdam, however, the project has not been implemented. Thus, other enthusiastic team, specialists from Eindhoven University of Technology and Royal BAM Group construction company, decided to create a concreate bridge using a 3D printer. The construction will be printed piece by piece connected by iron reinforcement. The length of the bridge will be 8 m and the width will be 3.5 m.
Special attention should be paid to expendable materials for the 3D printed construction. The authors of the idea have made special blended cements: not too liquid and slow-setting. Therefore, it keeps the required form and provides perfect adhesion between layers while printing.
Engineers ensure that the 3D printed construction will conform to the strict engineering standards. They conducted dozens of tests and investigations in order to see how the material interacted with ready-made constructions. And finally, they have obtained evidence that printed bridge will be totally safe and be able to withstand intended load.
Marinus Schimmel, the head of Royal BAM, notes that building 3D printing has a lot of advantages in comparison with traditional construction methods. It allows to reduce expenditures for employees' wages, save expendable materials and is an eco-friendlier type of construction.