Graduates of Bauman Moscow State Technical University designed 3D printer that runs on parallel kinematics
06.02.2017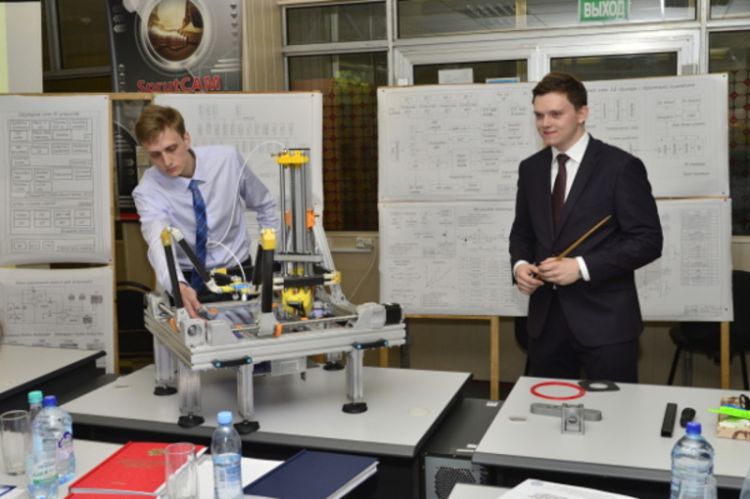 The developed device will significantly increase the speed of industrial 3D printing without quality losses.
In 2014, the 4th year students of Bauman University, Pavel Shvets and Nikita Lazarev, decided to create 3D printer within the scope of their term thesis. The designed over a year device turned out to be quite functional but not much different from already existing analogues.
The idea of further development was suggested by the director of the Mechanical Engineering Research Institute of the Russian Academy of Sciences, V.A. Glazunov. He suggested creating a conceptually new type of the device designed for additive industrial production. It took another 7 months.
3D printer designed by Pavel Shvets and Nikita Lazarev works on the principle of parallel kinematics - the base of the device is connected to the manipulators by several kinematic chains instead of one. This increases the speed of the print head movement and, thus, contributes to higher productivity. High rigidity of the frame guarantees positioning accuracy.
Currently, the designed printer is the only device based on parallel kinematics, which is suitable for industrial printing. After completion of the printer, P. Shvets and N. Lazarev, presently the graduates of the Moscow State Technical University, hope to establish its batch production.