What Will Jewellery Be Like in 2020? MOCCI's 3D Printed Jewellery Collection
18.12.2014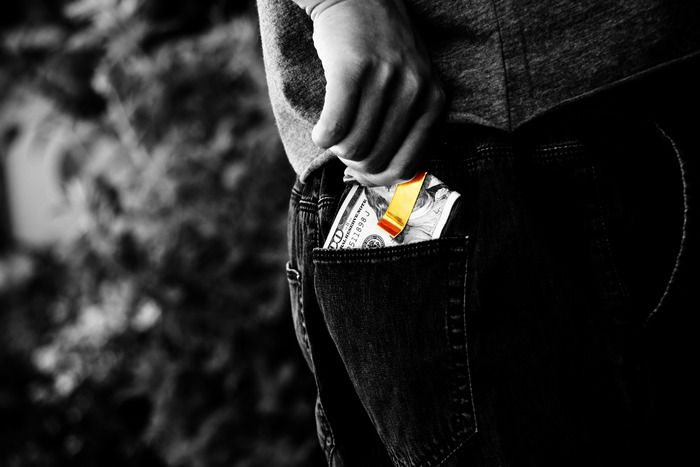 Jewellery makers these days are a lot different–especially MOCCI, a Los-Angeles based jewellery designing company focused on 3D printing, customisation, quality, and the internet of everything–where everyday objects are able to send and receive internet data. MOCCI produces fine jewellery with a high-tech twist and a commitment to reducing waste and striving for a greener environment. After spending the past year developing their first line, which includes six classic pieces of jewellery, they are taking to Kickstarter to raise at least $25,000 for their next collection and more technology to produce it.
All of the fine designs in their collection are 3D printed. In a team made up of engineers, artists, actors, and business minded types, consisting of many students and alumni of USC, FIDM and SMC, they have currently created six pieces for the first MOCCI collection. Designing with CAD software such as Blender, Max, ZBrush and AutoCAD, they used any 3D printers they could get their hands on, with beautiful results that began with a wax mold and a casting process that produces the jewellery in 22k Gold Plated Brass.

MOCCI's goal is to develop an application for their mission in making their second line of custom jewellery—much of which is still in the research and design phase. Using 3D design and 3D printing, the designers at MOCCI use the following in research, design, and inspiration for the development of their work:
3D printers to manufacture their pieces.
Arduino–an open-source physical computing platform and tool that can sense and control more of the physical world than your desktop computer.
The concept of the Internet of Things where every day objects have network connectivity, allowing them to send and receive data.
With the Kickstarter campaign they hope to:
Expand to a second collection with the preliminary name of MOCCI II.
Purchase more 3D wax printers to cut down on cost and increase their speed to produce jewellery.
Develop their custom jewellery app (to be web based and IOS) and add works such as a roman numeral ring, signature pendant, and dog tags.

Strive to innovate in "luxury wearable technology," which they see as the wave of the future due to the technology of 3D printing, Arduino, and the Internet of Things.

This campaign looks like an enticing place to do our Christmas shopping—as rewards are actual pieces of their jewellery, such as the Mobius bracelet for a £102($167) contribution, or the pyramid pendant for £151($247).