3D Print Expo Welcomes the First Shop of Desktop 3D Printers
30.10.2013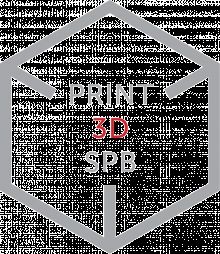 Print3Dspb Company from Saint-Petersburg, a leading provider of 3D equipment and one of the main retailers of desktop 3D printers and consumable materials (ABS and PLA plastic) is going to join 3D Print Expo exhibition. The company has been operating since the Q1 2013 and at this point has 3D products showroom in its office. It also has a service department and provides 3D printing services apart from selling the equipment.
Print3Dspb is an official MakerBot products dealer and reseller of such high-quality and reliable manufacturers as 3DSystems (Cubify), PP3DP, Picaso, Formlabs and LeapFrog. The company employs 3D printing specialists, therefore it will be easy to choose the appropriate equipment for every client.
Print3Dspb printers line-up includes MakerBot Replicator 2X, MakerBot Replicator 2, Cube, CubeX, CubeX Duo, CubeX Trio, UP! 3D Printer Plus, UP! 3D Printer Plus 2, Formlabs The Form 1, Picaso 3D Builder and Leapfrog Creatr-2. ABS, PLA and PVA plastic is used for printing. At this 3D printing theme exhibition, the company from Saint-Petersburg will show its products and some 3D printed elements.
3D printing is used in various industries, so 3D Print Expo is a great way to demonstrate its application methods. It will be the first Russian exhibition to show the technology and current state of 3D printing development.
Exhibition will take place on the 13th – 14th of February, 2014, in ECC "Sokolniki", Moscow, gathering all major 3D printing manufacturers and suppliers.