3D Print Expo Welcomes New Participant – MegapolisGroup
18.04.2014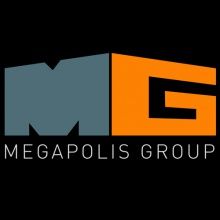 3D Print Expo three-dimensional printing and scanning exhibition, which will take place on 23-25 of October, 2014 in ECC Sokolniki, Moscow, welcomes new participant – MegapolisGroup. The company is an official distributor of Mcor printers, specialized equipment for high-speed personal prototyping.
MegapolisGroup is a part of Dialog Kultur ("Диалог Культур") holding. The company develops 3D printing in Russia and has chosen the most modern Mcor Technologies printers to pursue this goal. The equipment will be presented at the exhibition this autumn.
Mcor printers are considered to be among the most advantageous machines because they use simple, cheap, and eco-friendly material to create the full-color photorealistic 3D objects. MegapolisGroup is sure that Mcor printers are leading on the modern 3D printing market. People using these devices have a whole new dimension to experiment. They help to create models at home and spend significantly less in contrast to making the same objects at some service.
MegapolisGroup also offers objects and people 3D scanning and prototyping services, and can produce souvenir items.
Register now! Save money with an early online registration!