3D printed solar energy-harvesting tree can charge smartphones
20.02.2015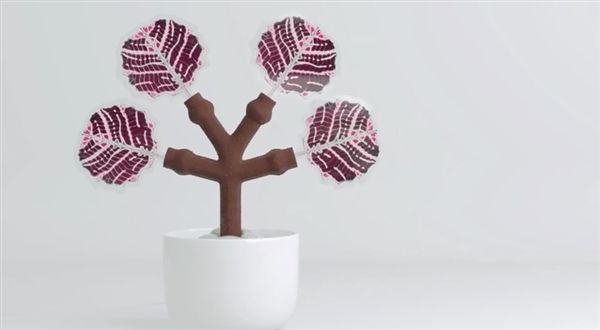 As various solar energy-related new stories become more commonplace - including Apple's CEO Tim Cookrecently announcing that the tech giant is investing $850 million to power all of the company's California operations using solar power - it was only a matter of time before 3D printing found its way into helping produce some innovative solutions for harvesting natural and renewable energy.
More recently, scientists at the VTT Technical Research Centre of Finland have developed a prototype for a 3D printed tree that uses its surroundings to harvest solar energy.

The tree, which can be placed both indoors or outdoors to harvest energy, stores the electricity internally until it is ready to be used. While the current iteration won't be able to power large structures such as homes, it is currently able to power small devices including smartphones, humidifiers, thermometers and LED lightbulbs, among other household appliances and gadgets.

The flexible and patterned solar cells that make up the "leaves" of the tree are made using an undisclosed printing technology developed by researchers at VTT. The connected leaves within the tree create a unified electronic system that feeds the harvested solar energy into a converter before it is able to be used to power small devices. In addition to harvesting solar energy, the leaves are also capable of harvesting kinetic (moving) energy from a surrounding environment such as wind.
In order to support the "leaves" of the tree, the VTT researchers developed a tree-like structure that was 3D printed using Fused Deposition Modeling (FDM) and a wood-based biomaterial filament. Although the solar leaves may not be 100-percent environmentally-friendly, the wood-based filament is an environmentally-friendly material of choice for the sustainability-focused project.
While it is unclear what the future scope of the project is, VTT hopes that their research will help in creating more opportunities for sustainably powering the legions of new devices that come out year after year and perhaps, even develop larger-scale trees that are capable of powering much larger structures and homes.