3D printing: know the score. 3D Print Conference tells about the financial aspect
22.05.2014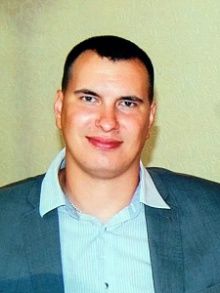 Today one of the most pressing issues for those interested in possibilities of 3D printing is the cost of owning the device, cost of final products and their durability. You can get to know more about these aspects at the conference of advanced 3D printing and scanning technology 3D Print Conference to be held on 29 May 2014 in Almaty, in the conference hall of hotel "Kazakhstan" (52/2 Dostyk avenue).
Rinat Abdrazakov, CTO at Konica Minolta (Kazakhstan) will speak at the conference on innovative technologies. Expert in 3D printing will report on "Materials used in 3D printing, and real cost of owning the device".
Rinat Abdrazakov has vast experience in the field of integrated IT-solutions and information environment optimization. He developed and implemented solutions for major publishing houses in the Republic of Kazakhstan, such as: Publishing House "Al-Farabi Kazakh National University", KazNTU after Satpaev, implemented CRD system in Republican Institute for development of leading and research-pedagogical staff of educational system of the Republic of Kazakhstan.
Interaction with many partners in different sectors of business throughout the country has stimulated him to study the issue of 3D printing due to different market needs.
You can listen to speaker's report on May 29 at 3D Print Conference in Almaty. Also the following speakers will perform at the conference: Anton Vedeshin (Secured 3D), Desmond Adair (Nazarbayev University), Oleg Giyazov (RRT Global) etc.
3D Print Conference will bring together experts from around the world, so you can learn the latest information about 3D printing and scanning!
Company Information:
Konica Minolta is one of the leaders in the development of forward looking IR cameras; company strives to provide its customers with the most effective solutions in this sphere. Particular attention is paid to development of document management technologies and creation of business solutions in the field of color printing and related products for businesses and offices.
+7 (495) 212-11-28