3D printing and scanning – six promising trends
07.07.2016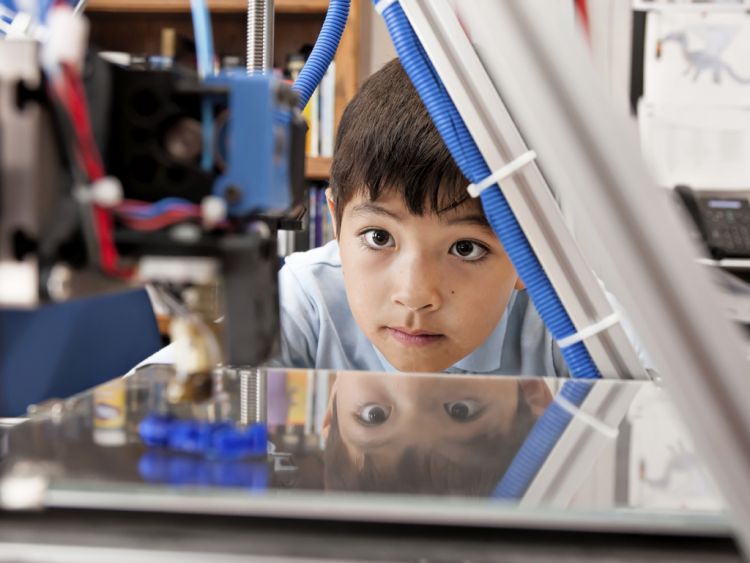 Despite the increasing popularity of additive technologies and their huge potential, many people still don't understand where they can be applied. We will describe six most vivid examples of 3D printing and scanning used in various fields.
TOP 6 trends of 3D printing and scanning
1. Healthcare
Healthcare is the most promising branch for implementing additive technologies. Using 3D printer, medical workers create prostheses, individually tailored for the patient. For instance, local company Can Touch, supported by W.E.A.S. Robotics, began to manufacture individual budget prostheses for children. Some mechanical models produced by this company cost only $50, whereas their analogues, created by traditional means, cost $50 thousand.

Thanks to 3D modeling and printing technologies doctors successfully conduct complicated operations, as they can plan every action in advance, using a realistic model of internal organ.

Besides, scientists are actively developing 3D bioprinting these days. In the future this technology will allow doctors to transplant artificial, but fully functional and viable organs.
2. Robotic engineering

It's quite simple to create robots using 3D printers. And Siemens has proven that 3D-printed robotic machines can be rather functional. Specifically, act as 3D printers. The company has created a number of machines that use general algorithms and print new items. Developers believe that an industrial version of such a project will allow manufacturing large-sized objects, for example ships.
3. Construction
Nowadays several companies use 3D printers for construction of buildings. Specifically, Chinese experts from WinSun used additive technologies for construction of five storey house.

The process of 3D printing construction represents layer-by layer wall construction using special cement mixture, which manages to acquire adequate strength before the printer produces the next layer. Builders can put various heat insulating materials, communication lines, reinforcement into the hollow wall panels, and afterwards pour concrete over them. Thus, 3D printing allows creating strong monolithic structures of various shapes.
4. Car manufacturing
In recent years several large car manufacturers have announced that they already use or plan to use 3D printing to create automobile parts. Thus, Local Motors has introduced a car with 3D-printed body; 3D-printed component parts are used in Formula 1 racing cars; even Toyota has announced about the development of a unique 3D-printed model.

Such revolution in the sphere of car manufacturing was facilitated by MarkForged Company among others. It created a 3D printer that can use composite materials from plastic and carbon fiber.
5. Space
NASA believes that it is more reasonable to create different tools and goods in space, than constantly send them to the ISS from the Earth. Therefore, it would be an excellent solution to send a functional 3D printer to the ISS, which could operate in zero-gravity. Made in Space has successfully realized this idea, having sent the second, advanced version of 3D printer to the station. Now the company is planning to start 3D printing engines on asteroids in order to send blocks of mineral deposits to the earth orbit.

3D printing is also actively applied for creation of satellites. Specifically, scientists of the Tomsk Polytechnic University have recently printed a satellite that can be used for research purposes.
6. Weapon
Additive technologies are widely used in the sphere of arms manufacturing. The first 3D printed model, Liberator, was made of plastic and could explode in the hands of a shooter. Subsequent versions were safer and more complicated.

Moreover, some makers started printing the barrel extension for carabines AR-15, combining it with other available component parts, in such a way creating analogues of assault rifle M-16. Currently, it is forbidden to 3D-print armory in the USA, but one can still find 3D models of revolvers, rifles and component parts with detailed manufacturing instructions on the web.