Biz Eyes' 3D Printed Eyewear is Going from Behance to Big Biz
06.05.2015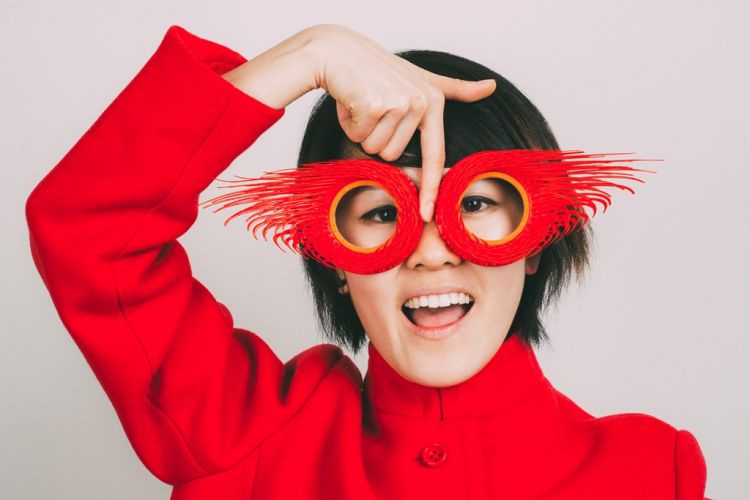 One of the concepts we most often repeat in the industry is that 3D printing lets designers go from idea to finished products in a few, streamlined steps. What this means is that sites like Adobe's Behance network, with which designers showcase their work, becomes just the first step in launching a new commercial venture.
"Removing the barriers between talent and opportunities", as Behance describes itself, is, in the end, exactly the stated reason why Behance was created in the first place. And the latest talent to turn a Behance concept into a real opportunity is Nasim Sehat, an Iranian designer living in Shanghai, with her own eyewear line Biz Eyes.
Nasim, who studied at Barcelona's famous Institute for Advanced Architecture of Catalonia (IAAC), created a concept for a basic, 3D printed frame with custom detachable rings that seek to offer "a fun and unique way to make a bold statement with everyday eye-wear." Using an innovative interlocking joint design, the project also wants to enable users to create their own custom rings simply by submitting the 3D models they have designed.

The base frame is always the same and it was 3D printed by Nasim using SLA technology. The Biz Eyes can be replaced simply by turning them 90° to, then, screw on a new pair. There is currently a total of six different designs available.

While the final models are expected to be available in summer 2015, the next evolutionary phase went live on the 25th of April, when the bizeyes.biz website went live. There is already a number of other approaches to 3D printing glasses on the market and, as we have said before, eyewear seems to be one of the ideal entry products for designers wanting to get busy with 3D printing. Certainly, Biz Eyes is already busy standing out from the rest.