Find out how students madea car using 3D printer at 3D Print Expo!
19.09.2014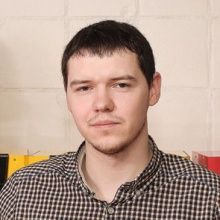 Today everybody has heard about 3D printing, and many companies are actively using the equipment in production. In particular, three-dimensional printing can be used in automotive industry and it can be done even in non-professional laboratory. PICASO 3D provided students of Bauman MSTU with printer, and using it they made car of "Formula Student" class.
Staying in the university, students managed to create power components, arm support and handle bar of ABS plastic. They also used 3D printer to make a breadboard suitable for the production of functional layouts, such as gangmaster.
Isupov Andrey, CEO PICASO 3D, will speak at conference of 3D Print Expo to be held on 23-25 October ​​in Moscow. In his report on "Use of 3D printing in creation of racing car" he will tell about unusual case studies, his own developments, and will also tell about the difficulties that have arisen in the process of creating the car.
But you will have a chance not only to listen about the racing car but also to see it – the car will be presented at the exposition of the show!
Do not miss the opportunity to listen to report by Andrey Isupov and see this unique vehicle! Join 3D Print Expo! Right now you can purchase tickets for the show on website!
The annual exhibition of advanced 3D printing and scanning technology will be held on 23-25 October 2014 in ECC "Sokolniki" and will bring together leading industry professionals, producers and people of different ages and backgrounds, who are interested in the most promising technology of the future.
Information about the speaker:
Isupov Andrey holds the position of General Manager and Developer and is one of the founders of PICASO 3D.
PICASO 3D is young Russian company engaged in development and manufacture of 3D printers. Currently, the company has filed applications for patents for several technologies and technical solutions applicable in additive manufacturing. Experts of PICASO 3D are actively working on developments that will enhance and expand the possibilities of three-dimensional printing and product line.