Vote for the best newsportal, contributing to 3D printing development
01.11.2016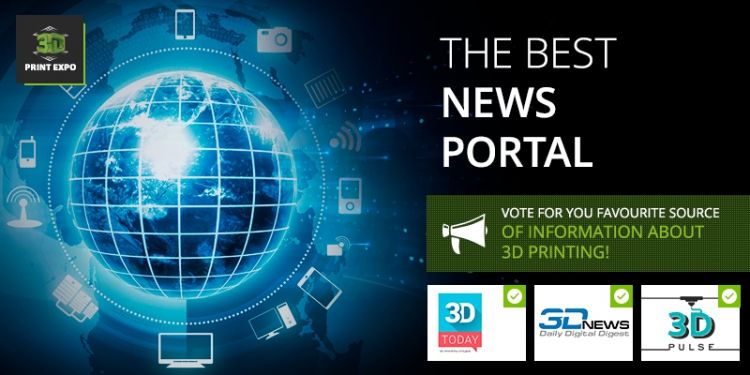 November 17-18, Sokolniki ECC will host the IV annual exhibition – 3D Print Expo 2016. The event will include the traditional awarding ceremony of the best specialists in 3D printing and scanning industry – 3D Print Awards. The only one category where winners will be chosen by users instead of juries is "The best newsportal".
Media resources allow always following 3D printing news and keeping up with the latest industry achievements. Thus, it is readers that should determine which portal is the best. Vote for your favourite news resource on 3D Print Expo website and you will help it to receive a prestigious reward.
Voting will last from 1 to 17 November up to the beginning of the awarding ceremony of 3D Print Awards 2016. The counter will be stopped at once and MC will announce the winner.
3D Print Awards ceremony is a prestigious event that has been determining companies for several years, contributing the development and establishment of the additive technology industry. Actually, 3D Print Awards reward is a sign of perfect quality of 3D printing. And the media portal that receives it can be a priori considered the source of authoritative information about the industry.