Join 3D Plemya at 3D Print Expo
25.11.2013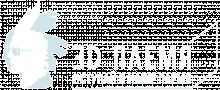 3D Plemya, an exclusive distributor of UP!Plus 3D printing equipment in Russia and CIS, has announced its participation in 3D printing technologies theme exhibition.
3D Plemya is a team of professionals aiming to make 3D printing available for everyone. 3D Plemya sells and delivers 3D printers with consumables and 3D scanners. 3D Plemya provides 3D services at the company's office – they model, print or scan any object. The team offers technical support online as well as at their service center. The company specialists test products before start selling it at their store.
Company provides the following services: sell 3D printers, 3D scanners and consumables, print finished 3D models, scan objects, design 3D models and digitize graphical drawings. 3D Plemya team will present its products at 3D Print Expo, theme 3D printing advanced technologies exhibition.
"You will always find support and get a detailed advice concerning any product. Join 3D Plemya!" is the main exhibitor's slogan.
3D Print Expo aims to demonstrate and promote innovative 3D printing technologies in any business field, from architecture and design to jewellery and dainties. The event will take place on the 13th – 14th of February in ECC Sokolniki, Moscow. It will be the first Russian 3D printing technologies exhibition.
Don't miss your chance and join 3D Print Expo!