Chinese students installed two 3D printed bridges at the college entrance
24.07.2017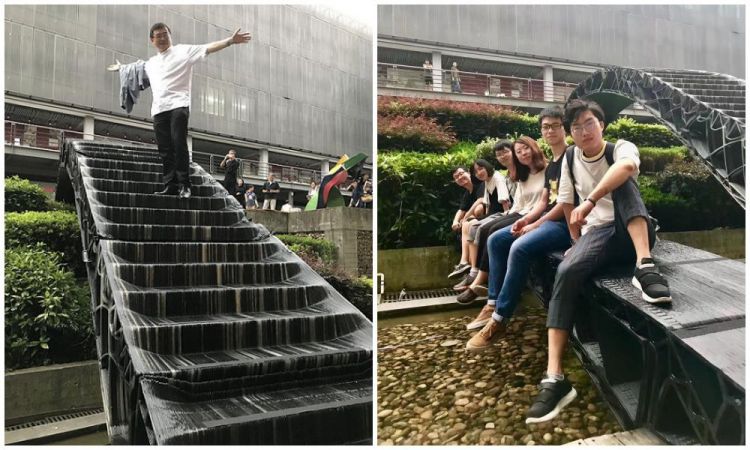 Recently, Shanghai hosted the seventh international conference Digital Future 2017. Apart from presentations of global famous designers and architects, you could see the possibilities of cutting-edge technologies: robots for establishing complex constructions, drones for eco ground mapping as well as 3D building printers. Thus, students at Tongji University's College of Architecture and Urban Planning printed and installed two smart bridges.
Both 3D printed bridges are completely different. One has a 4 m length while another – 11 m. The former is flat and perfectly smooth, the latter – more steep with steps. Both bridges were made of processed polymers by 3D robots. The whole process took more than a fortnight while installment and assembling – one more day.

The project of 3D printed bridges was implemented to demonstrate possibilities of additive technologies. The college administration banned students from using the constructions to prevent accidents. For no good reason. Some conference speakers broke the rule and proved the robustness and reliability of the bridges.

Previously, 3D building printers were used for bridges construction in Spain and the Netherlands. They used concrete as consumable material. As a result, constructions came out as pleasing to the eye and robust.
Subscribe to the news 3D Print Expo 2017 on Facebook and VK!