Korean Doctors Successfully Implant 3D Printed Pelvis
07.08.2015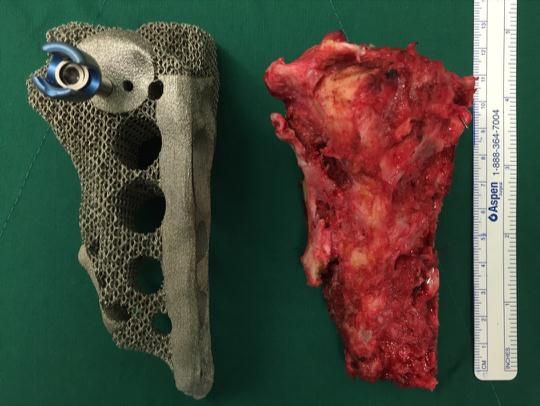 This week, Dr. Shen Tongya, professor of Neurosurgery at Yonsei University in South Korea, successfully completed a 3D printed pelvic implantation for a teenage girl suffering from one of the most common types of bone cancer.
There is one 'simple' treatment for bone cancer, and that is to completely remove the tumor in and near the bones. Initially, Dr Tongya planned to work with radiation oncology and orthopedic bone specialists for the surgical procedure. However, because of the patient's young age, the team led by Dr Tongya came to a consensus that traditional methods of bone cancer tumor removal would be harmful to a teenager, and may affect her mobility.
Instead, Dr Yonya decided to implement 3D printing technology and create the first 3D printed pelvis in South Korea. Due to the 3d printed pelvis, the total operation hours decreased from the typical 8 to 9 hours to a total of six hours, and the patient recovered much faster than others from the surgery.
Dr Tonya said, "The patient's spine looks exactly how it should, thanks to the custom prosthetic implant. She has made a quick recovery and shape of her spine has been preserved."
This has been the second major use case of 3D printing technology since the development of 3D printed titanium pelvis prosthesis back in November of 2014. The advantages of using 3D printed prosthesis or sections during surgery is its flexibility and its customable nature. In operations like bone tumor removal or implantation which require at least 8 hours of operation hours, time is crucial. 3D printed implants help surgeons to create a perfectly fit body part that is fairly easy to replace, and therefore cuts the operation time significantly.