Lixpen, the smallest 3D printing pen
02.04.2014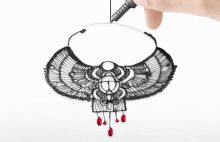 In 2013, the 3Doodler, the "3D printing pen" raised over $2.3 million on its Kickstarter campaign. As it turns out, people really liked the idea of being able to create 3D printed objects with only a pen.
Now another 3D printer pen will be launching a Kickstarter campaign in a few weeks. You might think, someone copied the 3Doodler. But unlike the other copycat models, this new 3D printing pen has a sleek design and looks more like a normal ball point pen.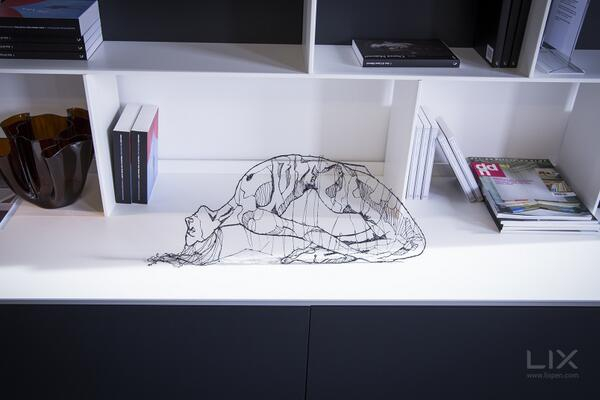 Called Lixpen, the 3D printing pen has the similar function as of 3D printers: it melts and cools colored plastic, letting you create rigid and freestanding structures. Claimed to be the world's smallest pen, the Lixpen is lightweight and easy to hold. It has a aluminium body and supports major materials in 3D printers today: ABS and PLA filament.
Two buttons are provided that control the speed of the extruded plastic. Using the Lixpen is a lot like using a glue gun. You plug in your power cable on any USB output and wait for an LED heat indicator to show the pen has reached its right temperature, which takes less than a minute. You can then start sketching your creation.So, how much will the Lixpen set you back? Anton Suvorov, creator of the Lixpen is offering the 3D printing pen in two colors: black matte and white matte.
The pen will be launched on Kickstarter for $139.95 USD (£85). While the pen is easy to operate, you need to know using it to create a clean 3D model requires patience. It could take many hours before you can realize a project.