Materialise introduces 3D technologies in medicine. Will innovations reach Russia?
06.09.2017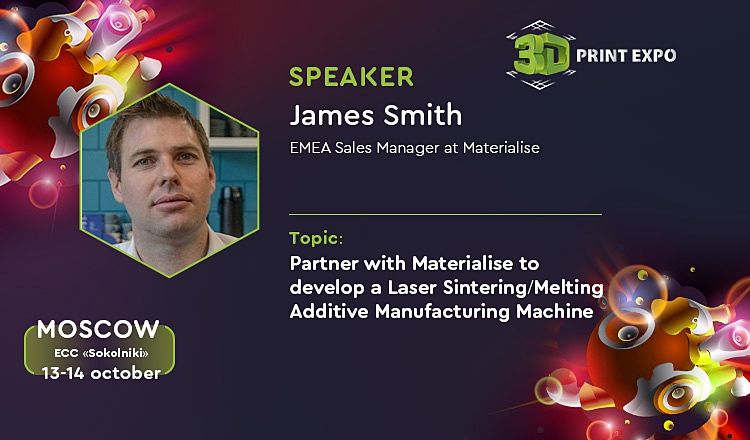 October 14, 3D Print Expo will feature the report of James Smith, EMEA Sales Manager at Materialise. The 3D printing expert will present new technologies of the company and using the examples of successful cases will show how to apply them in medicine.
Topic of the report: Partner with Materialize to develop a Laser Sintering/Melting Additive Manufacturing Machine.
Materialise incorporates more than 25 years of 3D printing experience into a range of software solutions and 3D printing services, which together form the backbone of the 3D printing industry. Today, it offers the best products on the market. One of them is open and flexible Materialise Control Platform - a modular, software-driven, embedded hardware solution that allows you to steer and monitor the behavior of your laser-based AM machine, all while collecting real-time data about your production process. The solution can be applied in medicine, automotive industry, to create innovative printed products and other tasks.
At the conference, the speaker will focus on the medical industry. For instance, Materialize has developed a machine for printing custom shoe insoles, taking into account the individual features of the foot.
Who will be interested in the report?
Industrial machine manufacturers who wish to enter the Additive Manufacturing market and build their own high-quality machine.
Universities or R&D institutes that wish to build a machine for research and unique products manufacturing.