Mcor 3D Printers of Megapolis Group will be Displayed at 3D Print Expo
21.08.2014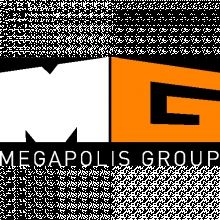 The list of exhibitors of the thematic exhibition devoted to technology of three-dimensional printing and scanning 3D Print Expo is expanded by Megapolis Group (MG), an official distributor of Mcor 3D printers in Russia, which will participate in the event for the second time.
MG is a part of "Dialogue of Cultures" holding company. Currently it is engaged in development of the direction of 3D printing in Russia having chosen Mcor Technologies' printers for this aim. Megapolis Group's experts believe that Mcor 3D printers are one of the market leaders in three-dimensional printing.
Mcor printers use simple, cheap and environmentally friendly material to create full-colour photo-realistic 3D objects. They are considered to be essential for modelling, packaging design and testing of ergonomics. This is possible due to low material cost - only 5% of any other 3D printing technology.
The task of MG is to provide everybody with available, high-quality and modern tools and resources to facilitate work on manufacture of 3D objects, as well as to provide freedom of innovation on an unrestricted basis.
At 3D Print Expo you can see the innovative products, such as Mcor printers, as well as learn about the possibilities of 3D printing using the office paper and ask all questions directly to the representatives of the company.
3D Print Expo will be held on October 23-25, 2014 at "Sokolniki" Moscow exhibition centre.