Multiaxial FDM printing and its capabilities: lecture by Artem Avdeev at 3D Print Expo
04.09.2018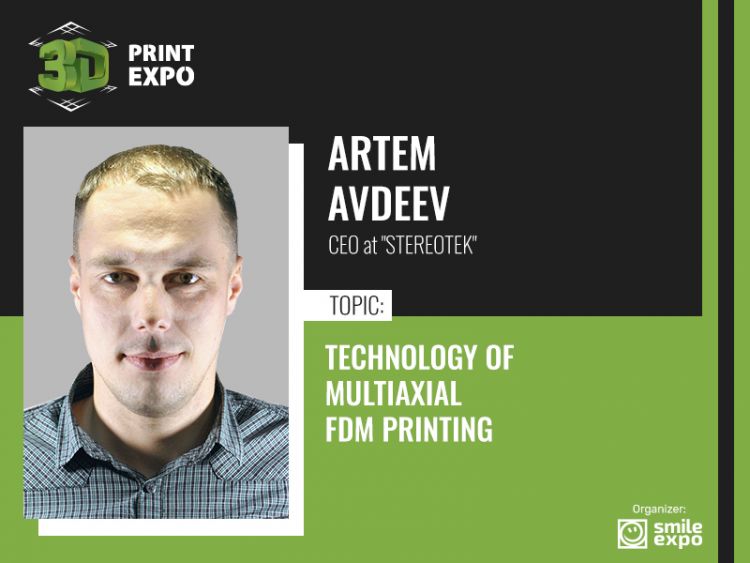 Multiaxial FDM printing is considered to be a breakthrough in additive technologies: it will significantly improve the quality of products. Its potential and features will be revealed at 3D Print Expo by Artem Avdeev, CEO at Stereotek.
Stereotek is a supplier of 3D printers and a large factory of 3D printing. The company has a large fleet of printers and develops and manufactures products from various materials: ABS, PLA, SBS, flexible plastics.
Its online store includes Russian and foreign 3D printers (Picaso Designer, Zenit, MakerBot Replicator), consumables and accessories for them. The company also gives classes on 3D printing on the basis of a training center Microprocessor Systems and Computer Technologies at Volgograd State Technical University.
According to Artem Avdeev, multiaxial FDM printing will increase the scope of additive technologies and provide their extensive use in medicine and manufacturing. Speaker will tell in detail about interesting aspects of the technology, as well as about the products that can be created with its help, at the lecture within 3D Print Expo.
Entrance is free for all visitors!