Oleg Chizh from Siemens PLM Software to Talk about Additive Manufacturing at Siemens NX
26.08.2019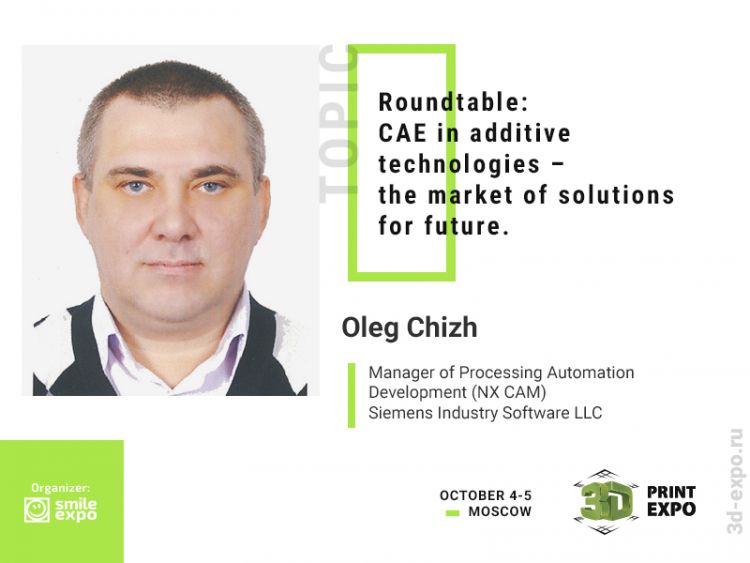 How is additive manufacturing realized in large companies? What stages one has to undergo from the idea to the complete solution? Head of digital manufacturing at Siemens PLM Software Oleg Chizh will share this information with the guests of the event.
At 3D Print Expo, he will give a presentation "Additive manufacturing at Siemens NX – a complete solution from idea to manufacturing".
Oleg Chizh works as a Digital Manufacturing Manager (NX CAM) at LLC Siemens Industry Software (Russian subsidiary of Siemens PLM Software). It's a division of the German Siemens AG, which develops Product Lifecycle Management (PLM) Software. The company's smart solutions allow manufacturers to optimize the process of digital manufacturing and integrate innovations.
The expert will also join the roundtable dedicated to the prospects of САЕsolutions in the 3D printing industry on October 5. Come and ask the speaker questions!
---