Review of 3D printers operating on FMD technology
08.11.2017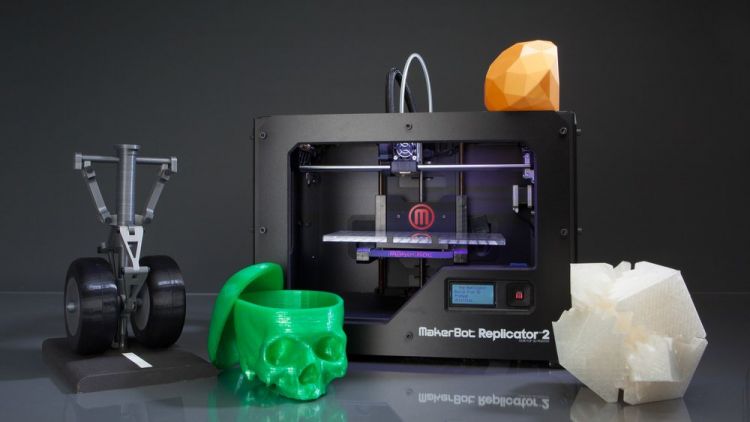 Fused Deposition Modeling (FDM) is in high demand among all types of additive manufacturing, which is not a surprise due to various reasons.
Advantages of FDM printing
The main advantage of FDM lies in the cost-effective equipment and consumables. There is a wide assortment of 3D printers operating on this technology on the market. Whereas, the high competition doesn't lead to exorbitant prices. A reliable and reasonable model is available for less than $10 thousand.
Plastics makes FDM printing cost much less. This material is not expensive compared to metals and specific consumables used in other technologies. It should be noted that the use of the FDM technology is not limited to industry or household. 3D printers of this kind are applied in both spheres. Let us investigate these devices in detail.
A compact FDM printer Mojo
An additive device Mojo by the U. S. company Stratasys Ltd is the most compact in the line Idea. It is a perfect solution for small design studios, engineering companies, educational establishments or home printing.

Technical specifications:
dimensions – 63x45x53 cm;
weight – 27 kg;
1 printing head;
printing area – 127х127х127 mm;
layer thickness – 0.178 mm;
software – Print Wizard;
format of files – .stl and .slc;
temperature mode – 18–25 °C;
consumable – plastics;
printing material – ABS Plus;
support material – SR-30.
Stratasys Mojo can operate on plastics of nine colors: white, ivory, fluorescent yellow, peachy, gray, black, red, olive, and blue.
Mojo is one the most popular personal 3D printers across the globe. Apart from the abovementioned pros, it is also sold at reasonable price. Depending on a distributor, one can buy the device for $6–20 thousand.
A powerful 3D printer Fortus 900mc
Stratasys also manufactures Fortus 900mc, a powerful industrial RDM printer with a large printing room. The device has 2 compartments for consumables, which enables the maximum continuity of the manufacturing process. Fortus 900mc is perfect for printing parts of fittings, industrial tools, and elements as well as supercomplex 3D prototypes.

Technical specifications:
dimensions – 2772x1683x2027 mm;
weight – about 3 t;
printing area – 914x610x914 mm;
layer thickness – 0.330/0.254/0.178 mm;
software – Insight Software;
format of files – .stl and .slc;
printing materials – ASA, ABS-M30™, ABS-M30i™, ABS-ESD7™, PC-ABS, PC-ISO™, PC, ULTEM™ 9085 resin, ULTEM 1010 resin, PPSF, FDM Nylon 12™, FDM Nylon 6™, ST130™.
Fortus 900mc works with a number of printing materials, so a wide range of printing palette is available. Here is the list of the colors: white, ivory, beige, nude, yellowish brown, orange, red, dark and light gray, black, green, light blue, blue. Fortus 900mc uses transparent consumables also. However, the device is less popular than Mojo, which doesn't surprise due to the price - $400 000.
Subscribe to the news of 3D Print Expo 2017 on Facebook and VK!