Plastic filamentColorFabb at 3D Print Expo!
02.10.2014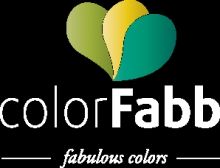 Dear friends, 3D Print Expo knows how to surprise you! Organizers of the show managed to bring together the largest manufacturers and suppliers of equipment, specialized software and of course supplies – so that on 23-25 October you could come to exhibition and convention center "Sokolniki" and see the incredible possibilities of modern 3D printing technology.
Today we want to tell about "Torgovij Dvor", official distributor (with exclusive rights in Russia) of the Dutch company with ColorFabb brand.
"Torgovij Dvor" is engaged in wholesale and retail sale of premium quality plastic filaments. Today, the company offers the largest range of consumables.
Thus, at the stand of the company exhibition attendees will see various kinds of plastic filaments: PLA/PHA – providing good results on both heated and unheated platforms; XT - transparent polyethylene; woodFill - PLA with addition of wood; glowFill (glowing in the dark) - PLA with addition of highly concentrated phosphorescent pigment, and favor of the season - bronzeFill (Bronze) - PLA with addition of metal bronze powder.
We also wanted to stress that the filaments are ideal for use on the 3D printer, capable of printing durable and functional products, while providing dimensional stability and compliance with international standards (Food and Drug Administration (FDA).
Other advantages of this product include: high temperature resistance, strength and resistance to mechanical stress, including shock, safety upon contact with food and no toxic bisphenol-A (BPA).
Plastic filament ColorFabb may be exactly what you are looking for!
Visit 3D Print Expo and you will see a full range of products of the exhibitor, take samples of plastic, and communicate directly with company representatives.