MX3D started a project on a 3D printed bridge
25.09.2017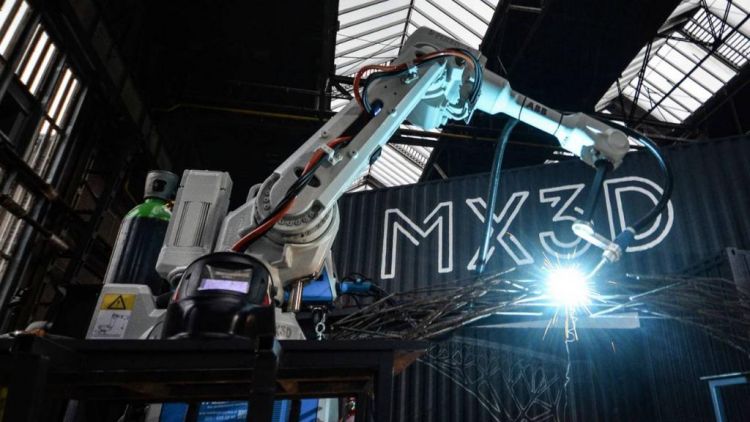 In the world of additive technologies, MX3D is known for the fact that it took on the construction of the world's first 3D printed metal bridge. The project started two years ago, but due to some complications, the end date was rescheduled to 2018.
Autodesk financially and technically supported MX3D, so the construction has been renewed and is underway. Amsterdam was chosen as a location for the first 3D printed bridge, so in some time people might be able to go over one of the channels using the unique construction.

Originally, developers wanted to 3D print the bridge in the place widely popular among tourists. In such a way, their project would obtain an efficient and free publicity. However, city authorities asked to reconsider the terms of project realization, as the old channel's brickwork is not strong enough for building new bridges. The problem will be solved through channel modernization.
Over this time, MX3D has managed to improve the design and software for the bridge construction. For example, the company is testing parametric design software called Autodesk Dreamcatcher. Moreover, currently the printer is being set up to be able to learn on mistakes and improve the production methodology. Now the bridge is ready only by one third.
Subscribe to the news of 3D Print Expo 2017 on Facebook and VK!