reShootz creates 3D printer filament from recycled CDs and DVDs
06.05.2015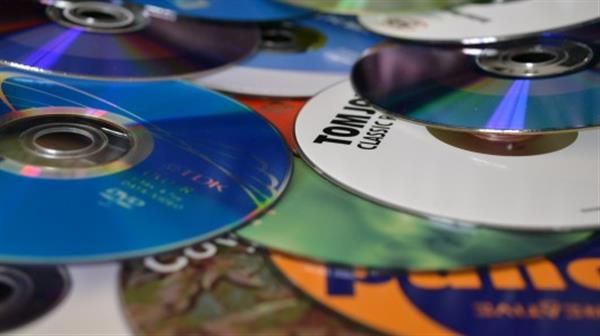 Along with an increasing selection of 3D printers that now exist for literally every type of user, the amount of filaments that have been coming to market has also been seeing a dramatic increase in recent memory. Not only has MakerBot announced that they are expanding their line of Composite PLA filaments which will include limestone, maple, bronze and iron-fused filaments, but Made in Space has even began selling the same space-approved filament that helped a range of 3D printed objects make headlines late last year. Now, a new filament company has a high-quality filament that's made from a piece of technology that most people probably don't see to often anymore: CDs and DVDs.
reShootz, which was founded by "technotrash" recyclers GreenDisk in Sammamish, Washington will begin producing filaments that are made specifically from their ongoing flow of plastics derived from discarded and recycled CDs and DVDs. GreenDisk, which began as a company on April 22, 1993 (Earth Day), was founded by tech industry veterans who have a passion for the environment. The company provides secured, audited disposal of intellectual property stored on electronic media. The company then uses the resulting materials to manufacture their own branded line of GreenDisk office supplies.
"You have to understand the history of the material and its unique characteristics to produce a quality product," said Mickey Friedman, a reShootz principal.
"Over the years, we've learned how to best take advantage of this particular set of recycled plastics, and thanks to the need for a tight audit trail, we know how they were made and where they came from."

With this in mind, it should come with little surprise that quality of utmost importance to reShootz - something that is undeniably difficult when you have a range of different discarded material coming from multiple sources. To help ensure that the quality is maintained throughout the process and into the final product, the company will focus on consistent flow, temperature and drying speed of their final product to ensure that the shape and diameter are up to their standards for being usable with most existing 3D printers.
The company will launch the recycled filament in three separate product lines, which will include Performance, Production and Play.
The reShootz Performance line will focus on unique properties that have been built into the plastics. The first filament from this line will be called Vüz and is made from an optical-grade polycarbonate that was specially produced to meet the requirements necessary to support laser readability.
The reShootz Production line will feature filaments for more generalized 3D printing work and will consist of recycled versions of commonly-used existing filaments including ABS plastic, among others. Finally, the reShootz Play line will consist of novelty filaments such as Sparkle, which will be made from whole discs and all of the included materials, which will give the material a sparkle appearance.
"Producing high-quality, premium-grade filament from this special set of recycled plastics is a natural," said David Beschen, founder of GreenDisk. "If someone wants to produce a product, they will want the option of producing one that will qualify as environmentally preferred."

The company is planning on launching a Kickstarter campaign for their Vüz filament later this summer but will be releasing the filament in advance for those who want a sample.
"All of these materials were born out of electronic media but that does not mean they had to die there," added Beschen.
"These plastics come packed with special values that reShootz can put back to work. But the Makers will be the ones to tell us exactly how."