Contour Crafting robotic 3D printer able to build houses in couple of days
19.06.2017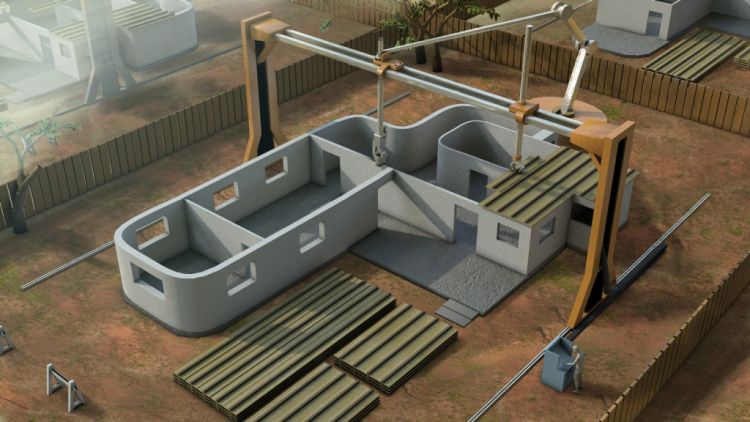 Crafting Corporation is working on a 3D printer, allowing to reduce significantly terms and expenses for building dwelling houses. The company founded by Behrokh Khosnevis has obtained huge investments from Doka Group and will be able to complete the project in the nearest time.
The unique 3D printer called Contour Crafting can build houses in a couple of days. At least, this is what developers say. company has already received a range of applications for its product. The first batch of 3D devices will be sent to customers in early 2019.
Crafting 3D machine prints buildings using cement. It can function within a radius of 12 m and this option can be increased if necessary. In comparison with common construction equipment, the 3D printer has very small weight – only 360 kg. However, its main advantages are operational independence and speed. Robotic printer maintenance requires a minimum amount of operators. One can move in the 3D printed house in 2-5 days after the start of construction.

Crafting's printing technology will allow to reduce building terms and expenses, improve safety conditions and decrease environment damage.
The price of unique equipment has not been disclosed yet. Nevertheless, Doka Group representatives say that the 3D printer designed by American developers will worth its money because of being more powerful and convenient than WinSun's additive construction technology. The Chinese company offers a hydride of 3D printing and conventional construction method, while Contour Crafting 3D printer is a robotic system that prints a house right on the construction site.