Russian first 3D printers manufacturer at 3D Print Expo
11.06.2014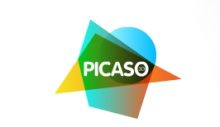 Dear friends, for the second time, 3D Print Expo which will take place on 23-25 of October, 2014, in Moscow's ECC Sokolniki, welcomes PICASO 3D, Russian first 3D printers manufacturer.
PICASO 3D has been founded in 2011. Its main area of focus is development and manufacturing of 3D printing devices, exceeding foreign alternatives by technical characteristics. PICASO 3D combines security and office equipment usability with professional quality of industrial 3D printers.
The company submitted patent applications for various technologies and technical solutions concerning additive manufacturing. They are also constantly improving and expanding product line and printing possibilities.
PICASO 3D aims to provide high quality products and services, trying to reach perfection and find practical application fields for its products in professional and creative activities, as well as make progress in new segments.

The company has successfully demonstrated its performance capabilities at 3D Print Conference on the 29th of May, 2014, in Almaty. PICASO 3D presented its innovational equipment and visitors could enjoy watching 3D printing and scanning process in operation.
Visit 3D Print Expo and learn lots of interesting things!
3D Print Expo is a unique event on Russian innovational market which explores amazing 3D printing and scanning possibilities.
Some of the largest companies, online retailers, services, and other venues involved in manufacturing and selling of 3D equipment have already registered for participation.