TOP 5 free 3D printed gifts for those who are tired of valentines
12.02.2018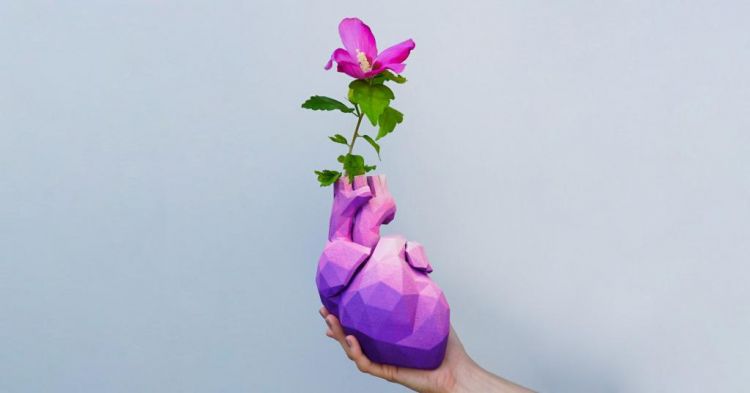 Valentine's Day is not that bad. You can even find a few advantages: the opportunity to eat sweets, get a gift or make jokes about this day drinking a glass of martini. But if you still celebrate, but want to avoid being vulgar, express your feelings differently: Check these fruits of high technology!
1. Vase with flowers

Flowers for Valentine's Day are dusty classics. But have a look at it from the perspective of modernity. A 3D printed vase with flowers will certainly show your beloved your tender feelings!
2. Chocolate molds

Chocolate is one of February 14th symbols. You can create literally everything using 3D printing. Just get creative and think of a shape for your chocolate product. After you print it, you can start making sweets. Yes, cooking together is very romantic!
3. Coffee decorating templates

Everybody loves coffee. There are many 3D printed templates for decorating coffee today. It can be made in a shape of a heart, a kiss etc. Just hold the pattern over your coffee or hot chocolate, and then sprinkle some cinnamon or cocoa powder. This cute gift will for sure melt everyone's heart!
4. The 3D fidget spinner

Do you still remember the 2017 summer's hit? Although the craze has already passed, you can still play with spinners and, most importantly, you can print one using a 3D printer. For example, you could create a spinner with wings in the form of hearts, and that will be your personal gift.
5. 3D candles

Is your beloved allergic to sweet, and not a fan of spinners? It is not a problem! The method of 3D printing works with candles as well. You can print a unique candle mold, and when it hardens, just fill it with wax and insert the wick. Be creative and your partner will appreciate this unusual gift.
Subscribe to the news of 3D Print Expo 2017 on Facebook and VK!