Let's make study more interesting and funnier! Participants of 3D Print-Expo are ready to cooperate with universities
26.09.2017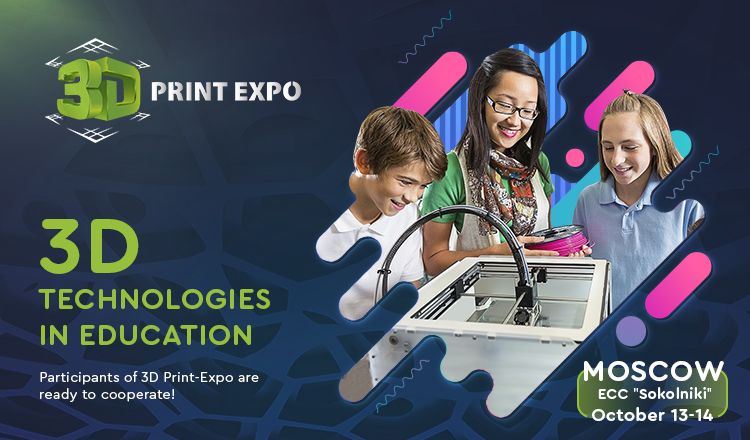 Do you feel bored at lecturers? Students just need additive technologies! On October 13-14, attend the major exhibition, 3D Print Expo, and immerse yourselves into the amazing world of 3D printing!
It doesn't matter whether you are a student or professor, a school student or teacher, when everyone has got tired of studying thoroughly workbooks and writing with common pens in notebooks. Imagine how cool it would be to learn anatomy using 3D organs or explore a molecular composition using a 3D scanner!
3D Print Expo will show how tree-dimensional printing technologies encourage students' interest. It is only 3D Print Expo that will allow you to see:
figures of various sizes created on modern 3D printers;
the process of 3D printing;
how 3D printing can be compatible with robotics;
and many other things!
Most significantly, you will be able to implement this concept in your educational institution: exhibitors of 3D Print Expo are ready to cooperate with universities and schools!
Digispace, presenting such leading brands as MakerBot, Stratasys, and Concept Lase, will show innovative solutions for education.
companies are also going to make a contribution to the development of the educational system: Irwin (manufacturer of Magnum 3D printers), Top 3D Shop, Total Z, Dipaul, Center of Additive Technologies JSC, Cyberon, Print Product, Triniti, BQ, Energoavangard etc.
You can take a look at the full list of participants and exhibition program on the event website.
P. S. A student or school ID card allows to enter the event at half price!