JER 3D PEN to Share Secrets of Creating Objects with 3D Pens at 3D Print Expo
30.07.2019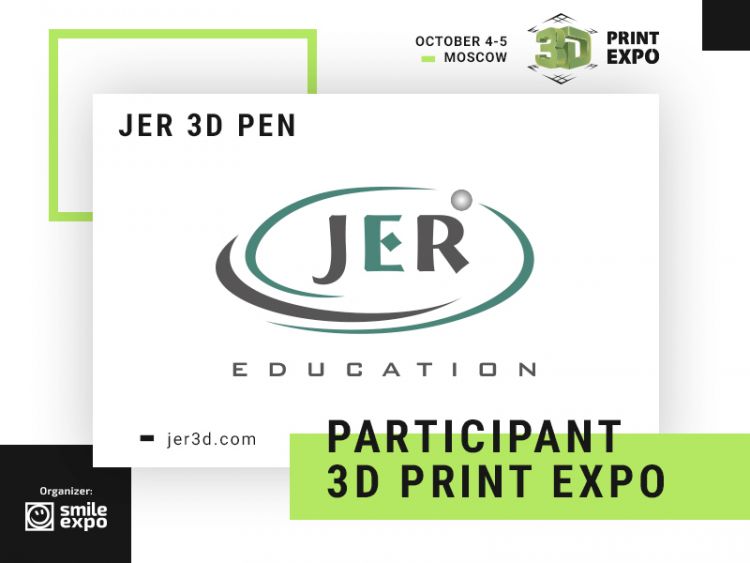 A 3D pen is a perfect acquisition for both kids and adults. Besides designing unusual three-dimensional patterns by ABS plastics, any 3D pen can be used as a glue gun for fastening small details in the tiny manual assembly.
You don't know how to use the gadget, do you? No problem! On October 4-5, representatives of JER 3D PEN will explain everything in the exhibition area at 3D Print Expo!
Jer Education Technology Co. is a Chinese company that has been focusing on 3D printing research and development since 2012. Jer Education Technology introduced the first 3D printing pen in 2013. Since then, developers have been working on the fourth generations of devices. Currently, JER 3D PEN is one of the most popular 3D pen models both in China and in the CIS countries.
Moreover, JER 3D PEN representatives will hold a 3D pen drawing workshop specially for guests of 3D Print Expo.
Apart from Jer Education, 3D Print Expo will involve many other foreign companies. Workshops and activities will be useful to professionals and newcomers. Discover more information in the 3D Print Expo program.
---
More about the 3D pen drawing workshop ►►►