Laminated Object Manufacturing (LOM)
15.11.2017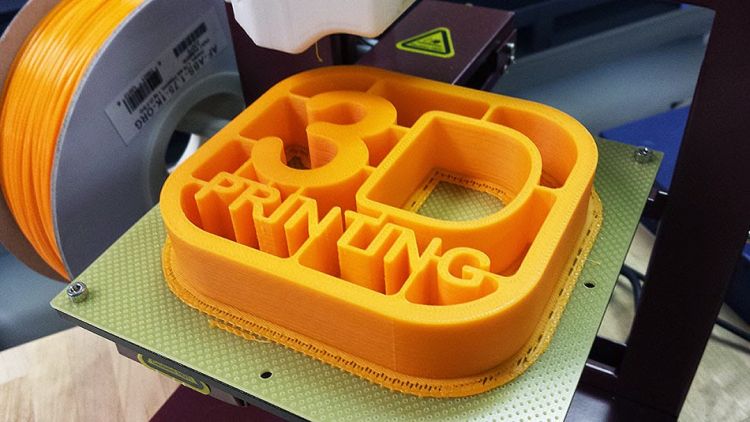 Laminated object manufacturing (LOM) is an additive production technology that uses sheets of raw material. In it, layers of paper, plastic, or metal laminates are successively glued together and cut to shape with a laser cutter.
Technology characteristics
The LOM technology was developed in the mid-1980s by Michael Feygin. Helisys Inc received a patent for its use in 1998. However, in 2000, the company was liquidated and Cubic Technologies became its successor in the industry.
The process of three-dimensional lamination has not much in common with such popular additive techniques as fused deposition modeling (FDM), multi-jet modeling (MJM) or selective laser sintering (SLS).
Laminated object manufacturing features following steps:
Digital 3D model of the product is loaded into the LOM-device;
A sheet of raw material is pulled from the furnish roll by a heated roller above the working platform;
Laser beam draws contours of the layer;
Platform with completed layer moves down;
A new sheet of material adhesive coating is rolled into position;
The process is repeated, and all subsequent layers are glued together, forming a homogeneous substance;
All excess material is removed after;
Mechanical post-processing can feature grinding, drilling, etc.

Note that smoke emits during LOM-printing, also a localized source of fire appears. Therefore, a sealed protection and a chimney system are required for the process.
Advantages and disadvantages of LOM-printing
General availability of materials is one of obvious advantages of technology. The products printed using paper sheets look like wood, so that appropriate post-processing can be used.
However, the LOM-method has a more advanced competitive technology, selective deposition lamination (SDL), by Mcor Technologies. In it, the glue is applied only to the areas indicated in the calculation model. This approach makes post-processing faster, since the removal of excess materials is easier.

In addition, SDL printing uses mechanical cutting with a tungsten-carbide blade. This reduces the cost of Mcor Technologies devices.
Also, the resolution of printed products is inferior to high-precision additive techniques like stereolithography (SLA).
Application of LOM
The main field of LOM-printers is prototyping techniques and creating of architectural models. Technology is also used in education and design, as it allows you to create products with a minimum cost.
Yet it is more popular in the production of customized objects than for personal or industrial use. The reason is the fact that at low cost of raw materials LOM-devices are much more expensive than FDM-printers, for example.
Some models of FDM-devices cost less than $ 1000, when you can take LOM-printers SD300 by Cubic for about $ 15 thousand, and Iris by Mсor costs $ 65,000.
Consumables material
As we mentioned above, LOM-technology is one of the few that uses sheets of raw materials. Following materials are suitable for printing:
plastics;
composites;
metal foil;
ceramics;
paper;
polymer film.
Subscribe to the news of 3D Print Expo 2017 on Facebook and VK!